Presidential Address
This is the page for the President's thoughts for his year of office.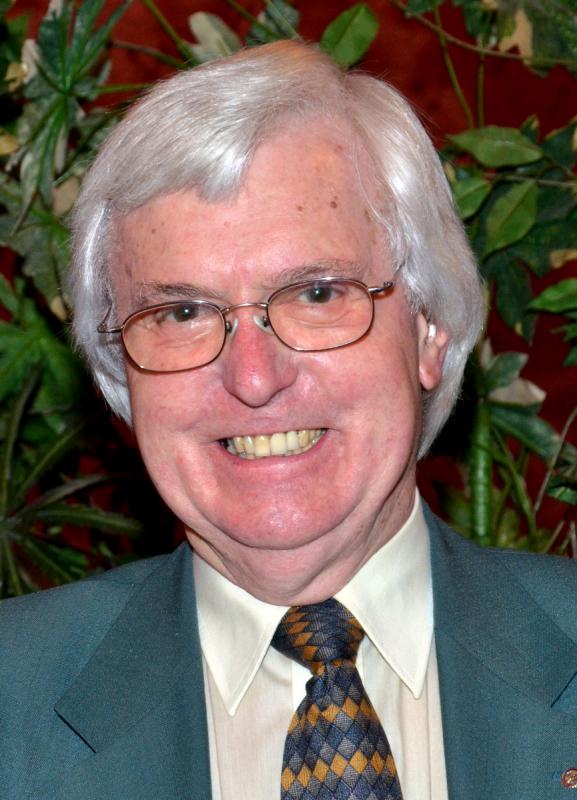 Presidential Message
Well done Tony on organising a very successful year which I must now follow.
The last time I was President was 24 years ago in 1993/4. The club was different then with 39 members of which 15 are still members today in our smaller club of 22 members. Some are not quite as agile, many are retired and a few would benefit from hearing tests.
I'm not aiming to offer strong and stable leadership because we are all long time Rotarians who know the ropes. However I will do my best to keep the ship on a good course and if you don't mind me mixing metaphors I don't intend to rock the boat! But with your co-operation I would like to make a few adjustments and changes: -
1. You will note that I did not email out the plans before Club Assembly as I would rather that you hear them verbally as I felt that some would not read the detail of an email anyway. So at the meeting some of the officers presented their plans briefly. This will be followed up by posting the plans as normal on the website for those that were not present.
2. Secondly I intend to change the format of the meeting so that the speaker presents before we talk about any other business. This will avoid keeping the speaker waiting and they may even choose to depart before we deal with other business.
3. I am re-introducing "Club Service" to oversee the running of the club including help with finding speakers as I am fully aware how difficult this is now that we are not working and have a diminishing network. This will be headed by Barry Smith who will also organise a Sergeant at Arms each week.
4. I want to encourage more outside visits on a Wednesday evening or even during the afternoon. We already have 2 in place – the visit to Hovingham Hall and Yorkshire Lavender on 12/7/17 and the visit to watch Comedy of Errors at East Riddlesden Hall on 23/7/17.
5. I would like to organise visits "en masse" to other clubs. In line with this Manoj is trying to organise a meeting which includes all 10 Bradford Clubs and I have offered to host that here at The Bradford Club.
In addition I have one or two other things planned which I will mention at a later date.
This year's membership list and duties rota will be combined into one publication that I am producing. I hope to have this ready by the start of the new Rotary year.
Charity
My main charity for the year will be "Heads Together". This is an overarching charity that brings together other charities helping Mental Illness. More information can be found at their web site www.headstogether.org.uk

In addition to the main committees Robert Allan will be organising a special event about which you will find out more later in the year.
Other than the chair of each committee club members have not been allocated to a specific committee because we are too small. I hope that everybody will help whenever and wherever they can as they have done in previous years.
I'm proud to be leading the club and am looking forward to the year ahead in which I'll do my best. In the past the club and members have been good to me and I am prepared to do my bit. I hope you all enjoy the year ahead with fun and fellowship but above all humour.
Thank you
Graham Robinson