Rotary Club of Bradford Blaize

Home | Presidential Address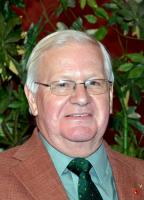 This is the page for the President's thoughts for his year of office.
Introduction
Sakuji Tanaka is the RI President 2012/13 and he has chosen PEACE THROUGH SERVICE as his theme for the coming Rotary year.
I can do no better than share his thoughts with you ……………..
Not surprisingly I have a feeling of déjà vu as I look forward to being your President next year. This is fortuitous because I am following a President who has shown dedication to the task in many ways not the least of these being 100% attendance. Well done John but I have to say that looking at my diary my successor will not have such an easy ride.
So it is 17 years since I had the pleasure of taking a weekly meeting. Wish me luck.
Naturally we are all very proud of Blaize and value the special nature of our Club. It is not original to say you need a skin like a rhinoceros to survive but we do have a lot of fun but at the same time we adhere to the Rotary motto 'Service Above Self'. We have done this for more than 30 years and I shall do my best to ensure that the coming year is no different. You could say that my theme will be 'Steady as She Goes'.
If we have a fault it could be that we are a bit isolationist. I think that this can be said about many clubs but I hope that this year we will expand a little into supporting other clubs particularly in the Bradford 10 where there have been great strides, thanks to our ADG, Edgar, in communications and dare I say it maybe we can learn a little more about District!!!
In this way I think we can broaden our horizons and this old dog, Blaize I mean not me, may learn a few new tricks.
Although we are a small club our membership numbers are quite stable and have increased a little recently. We need to build on this and I am very hopeful that our new Membership Committee with President Elect John in the Chair will not only ensure we react promptly and effectively to enquiries but also will be proactive in the search for suitable new members.
At the moment I do not have a main Charity in mind and unless we can think of new ways to raise funds this is no bad thing as we will be able to spread our largesse more thinly but more widely among the many very worthy causes asking us for help.
Gerald Sanderson
Sub-pages: