International
thumbnail view
"Life Straw" Project – Cardiff East Rotary Club
A total of 200 'Life Straws' were sent to Uganda from Cardiff East Rotary Club. These individual water purification systems were sent to communities living in the Ssese Islands, Lake Victoria, Uganda.
The communities there don't have access to clean water & suffer from water borne diseases.
The Rotary Club of Kampala distributed the life straws on our behalf in October.
The life straws were handed out during the clubs medical outreach in the Ssese Islands. On the same day a new Health Center, funded by Rotary in Kampala, was officially opened.
Above are some photos of the day.

Fund Raising for International Projects (20th January 2017)
Côr Meibion Taf Male voice Choir came along to Beulah Church to entertain an audience of Rotarians and their friends. The evening was organised to raise funds for the Club's International programmes.
Many thanks to the Choir whose singing was sublime. Thanks also to the Elders of Beulah Church who allowed us to use their Church. The concert was followed by a Cheese and Wine party. Thanks to the ladies who organised this and to everyone who helped on the evening to make it a great success. The concert, the raffle and the auction raised over £1,300.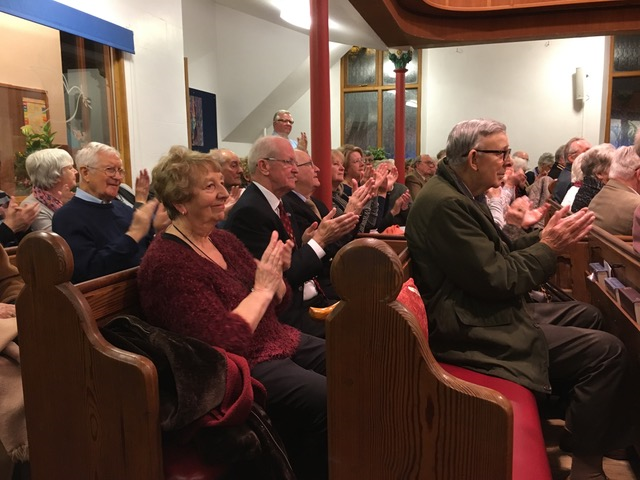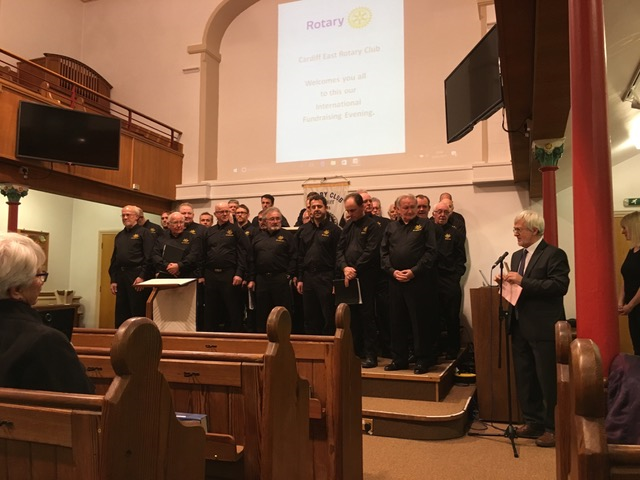 Liberia