Rotary Club of Bath West

Home | International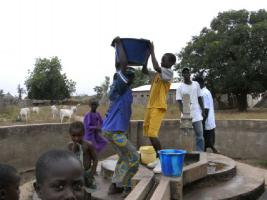 Our club is supporting several international projects. The first is Hand In Hand Swaziland, and another is the village of Ndikiri Kunda on the upper reaches of the Gambia River.

Pictures from Ndikiri Kunda: Bath West Club helping to fix the main well in the village.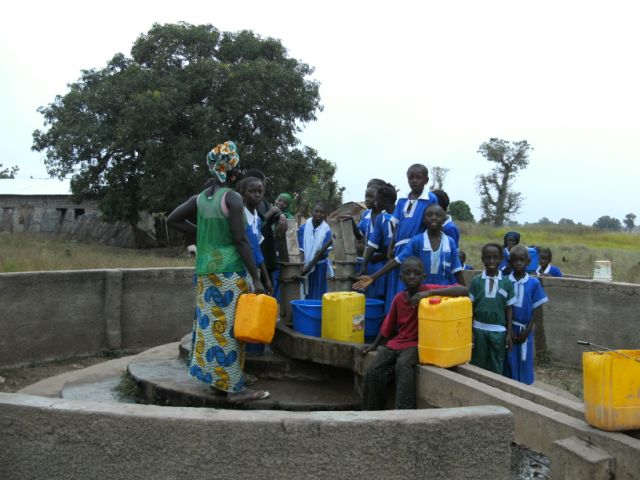 *********************************************************************************************
Hand in Hand Swaziland Humanitarian Project Proposal July 2011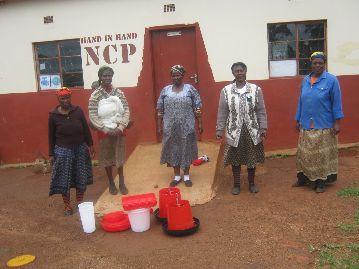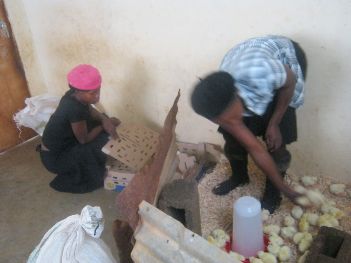 Organisation

Hand in Hand Swaziland is a Non-Governmental Organization whose existence is aimed at making a difference in the lives of children particularly the Orphaned and Vulnerable Children. The organization was established in February 2008 by Ms. Ersin Muller, Mr. Alexander Ablasser the Directors of Hand in Hand Germany and Mr Tihlobotakhe Zulu the Director for Hand in Hand Swaziland. However, the project 'Hand in Hand' for Swazi OVCs was initiated in 2004 after conducting a survey whose findings indicated the need for lessening the negative impact of HIV and AIDS on children. The main focus of the organization was the construction of NCPs and OVC shelters however, the endless needs of the communities has pushed Hand in Hand Swaziland to extend its focus to farming to produce food for the children in the NCPs and assisting caregivers in initiating income generating projects i.e. sewing, handicraft, honey beekeeping, poultry and production of floor polish, vaseline, jam and sta-soft.

Strategic Goal

Hand in Hand strategic goal is to construct 100 NCPs and 100 OVC shelters by 2015 in the rural communities to alleviate poverty, offer a shielding upbringing for the orphan and vulnerable child and build up earnings or projects to make caregivers self sufficient and the NCPs sustainable.

Objectives

i. To maintain the traditional society in rural areas by providing efficient physical structures Neighbourhood Care Point and OVC Shelters.

ii. To aid the development of communities and create a platform for the alleviation of poverty as well support cultural traditions in the communities.

Vision

To guarantee the survival of the vulnerable and orphan children is acknowledged both at community and national level.

Mission

Hand in Hand will contribute immensely to resource mobilisation for communities especially in the rural areas. The efficiency of NCP's is capacitated by empowering caregivers through general management, training, identifying and providing psychosocial needs of the children. Furthermore, knowledge will be impacted on improved home care practices in terms of good hygiene and sanitation practices, early childhood development as well as basic information on HIV and AIDS prevention through the mobile clinic that has been introduced.

Values

Hand in Hand believes that communities are best positioned to identify their own needs. Hand in Hand supports community values that promote respect for others; willingness for unity to uncover solutions; also supports the spirit of compassion and mutual support. Hand in Hand utilises the rights- based approach and adheres to the principles in the NGO code of conduct. Hand in Hand respects diversity but on the same note, it promotes egalitarian practice.
Sub-pages: