International Service
Projects supported by Rotary Dublin Viking
Rotary Dublin Viking aims to make a difference in the world and supports a wide variety of charities with the funds raised from the generosity of local donors. More than 200,000 Euro have been raised by the Club since its formation in 1980.
International projects: We support projects aiming to eradicate diseases, providing safe drinking water, fighting illitaracy, helping with limb replacements for those loosing a leg through landmines or diseases, and provision of spectacles to those suffering from eyesight problems. Examples of projects supported include "End Polio now", Sight savers, Jaipur Limb, Roll out barrel, Rombo and other important disaster relief projects like Shelterbox. (see below for more details).
Interested in becoming directly involved or joining our club? Contact us today via email or phone to find out more.
THE "END POLIO NOW" PROGRAM OF ROTARY: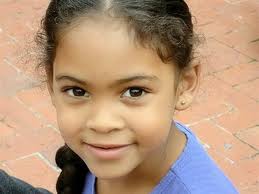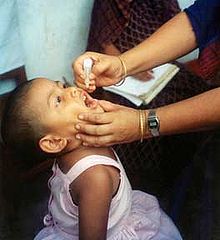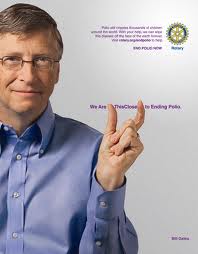 About the project:
Poliomyelitis, is a gruesome disease leading to muscle weakness and acute paralysis often in children. Thanks to Rotary and its partners, the world has seen polio cases plummet by more than 99 percent, preventing five million instances of child paralysis and 250,000 deaths. When Rotary began its eradication work, polio infected more than 350,000 children annually. In 2017, fewer than 27 cases were reported worldwide. There are only four countries remaining in the world where Polio is endemic. A last effort is needed to complete the eradication of polio which will represent only the second time a disease in humans has been eradicated, after smallpox. For more information see: http://www.rotary.org/en/EndPolio/Pages/ridefault.aspx
Involvment of our club: Rotary Dublin Viking members contribute each year financially to the Rotary Polio Plus program. One of our members also recently went to India to support Rotary projects and to help with the vaccination of children.
THE "SHELTER BOX " PROGRAM: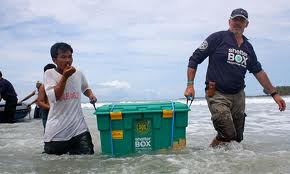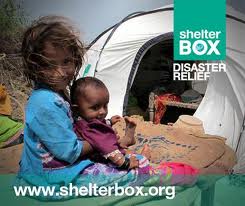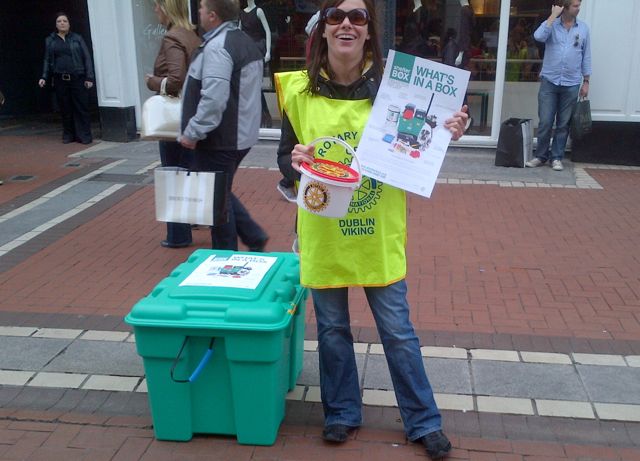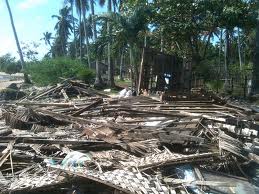 About the project:
Every year hundreds and thousands of families across the world lose everything when disasters strike. Through no fault of their own and often with no warning, families lose their homes, their possessions and their livelihoods. Every day they are faced with a battle for survival . Shelterbox, a grassroots disaster relief organization has the mission to deliver humanitarian aid in the form of equipment and materials that provide shelter, warmth and dignity to people affected by natural or manmade disasters worldwide. Shelterbox is strongly supported by Rotary clubs around the world. Shelterbox has given since 1999 relief to hundreds of thousands people. For more information see: http://www.shelterbox.org/about.php?page=16
Involvement of our club: Rotary Dublin Viking members organize regularly fundraisers for Shelterbox.