What Is Rotary?
What Is Rotary?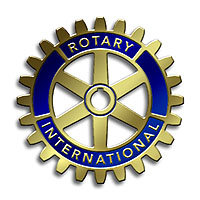 Rotary is a service organisation of business and professional leaders united worldwide who help those in need, advocate high ethical standards in all vocations, and work toward world understanding and peace.
Rotary is more than 1.2 million service-minded men and women belonging to 27,000 Rotary Clubs in 150 countries and 35 geographical regions.
Rotary is compassion for the underprivileged, the ill and disabled, who benefit from over 50,000 Rotary club service projects in the world each year.
Rotary is running the biggest non-government scholarship scheme in the world.
Rotary is behind a foundation that gives more than