Helping our community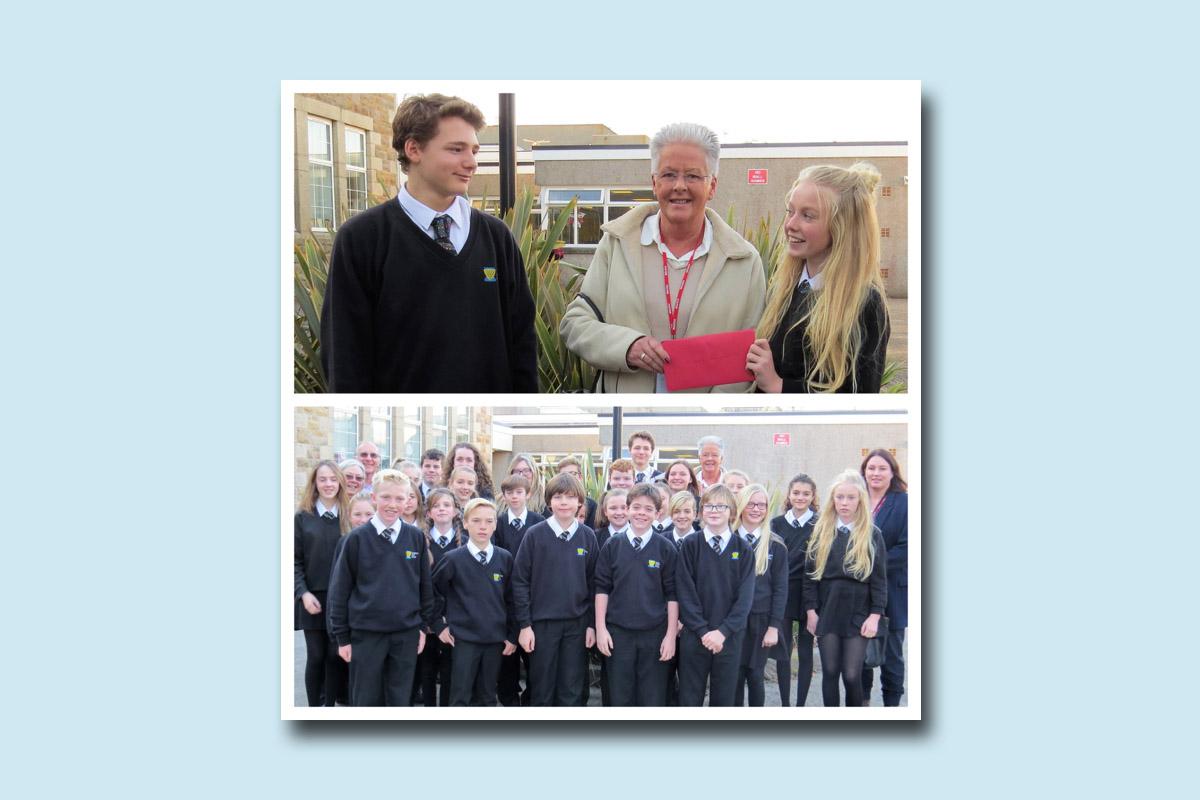 ---
Working with our colleagues in Penzance Rotary Club under the banner of REPOD (Rotarians Easing Problems of Dementia), Age Concern and the Older People's Forum, we have helped to set up a 'memory cafe' to help sufferers from dementia and their carers. Meetings are held every 2nd and 4th Thursday from 1.30 – 3.30pm at Hope Church, Alverton, Penzance. At these meetings people with dementia, and their carers, can step back in time playing board games they might remember from their childhood, watching old films and news reports, enjoying a sing song, or tucking into traditional home - made cake and tea. Members of Mounts Bay Rotary Club provide a rota of volunteers to help support the meetings.

Contact the Elderly
'A little time, a lot of fun, a lasting difference'
The concept behind the charity is to identify elderly (aged 75+), lonely people ('Members') who have become isolated in their own homes and give them the chance to enjoy regular afternoon outings and friendship by enlisting the support of 'Hosts' (volunteers) to welcome them into their homes for tea once a month. The tea parties take place at a host's home on the third Sunday in each month providing tea for 3-6 Members who are taken there by 'Drivers' (volunteers) by 3pm and returned to their homes at 5pm.

Blo
od Pressure Day
Rotary International Great Britain and Ireland (RIBI) are committed supporters of the Know Your Blood Pressure campaign. High blood pressure now accounts for nearly 50% of all strokes, and yet is easily treatable. Each year, on or around the date of the Stroke Association Know Your Blood Pressure day, Mounts Bay Rotary Club organises an event with support from trained healthcare professionals to take free blood pressure tests and to raise awareness of the link between high blood pressure and stroke.

Annual Senior Citizens Christmas Party
The Mounts Bay Rotary Club organises an annual Christmas Party for local senior citizens. Normally around 100 invited guests attend at the Marazion Community Centre to enjoy the party atmosphere, some festive food and drink, and of course entertainment. The Rotarians provide transport for those who need it, and take charge of decorating the hall and serving the food and drink; a brilliant time is always had by hosts and guests alike!

Hearing Loss Cornwall
The guest speaker at a recent Mounts Bay Rotary Club meeting was Rotarian Clare Greenwood in her role as Executive Officer for Cornish charity Hearing Loss Cornwall. Formerly known as, among other names, "The Cornwall Deaf Association"
Hearing Loss Cornwall was founded in 1931 and their mission is " to help people living with hearing loss in Cornwall to know that they have a place for their voice to be heard". It is estimated that 11 million people in the UK suffer from some form of hearing loss, something that affects 1 in 5 people in Cornwall. Hearing Loss Cornwall offers a range of services including the hire of portable Induction Loop Systems. This is a type of amplifier kit which allows a hearing aid user to hear, with ease, within a group meeting at any indoor venue. The charity will also quote for installation of Hearing Loop Systems across all sorts of venues in Cornwall, which may be of interest to organisations wishing to ensure that their services are accessible to people who are deaf or hard of hearing, and also to comply with the Equality Act 2010. Other services include the provision of specialist trained British Sign Language Interpreters; Speech to Text: service whereby the operator translates what is being voiced into text form, with the use of a computer; Deaf Awareness Training; and advice on assistive technology such as amplified telephones and alerting devices. Clare was thanked for her excellent and most informative talk by Rotarian Iain Bevis-Hole.
Hearing Loss Cornwall can be contacted by emailing info@hearinglosscornwall.org or check out their website www.hearinglosscornwall.org Telephone: 01872 225 868 or Textphone: 01872 263 664
Members of Mounts Bay Rotary Club have made a significant donation to St Petroc's Society, which provides accommodation, support, advice, training and resettlement services to single homeless people in Cornwall. The donation, totalling £2,500, is specifically for the Penzance-based Breadline resettlement centre, and will be used to improve clothes washing and drying facilities, storage, as well as buying a laptop to enable clients to access information, advice and guidance online." The funds were raised by our Rotary charity shop that Mounts Bay Rotary Club runs in partnership with the Penzance club," said Jerry Drew, chair of community services for Mounts Bay Rotary Club. Mounts Bay Rotary Club agreed at the beginning of our Rotary year that our major project would be the Breadline resettlement project and I am delighted that we were able to make a real difference. The cheque was presented to Angie Utting from St Petroc's Society by Jerry Drew, chair of community services for Mounts Bay Rotary Club and fellow committee member Russel Whitlock outside the Rotary shop in Market Jew Street.

Nancealverne School
Father Christmas arrived at Nancealverne School last Christmas!