Membership Committee
The Rotary Club of Aireborough owes a great debt to the fine efforts of this committee. Traditionally recruitment begins via personal contact with a member and with meetings now held on both Tuesday lunchtime and Thursday evening there are more options.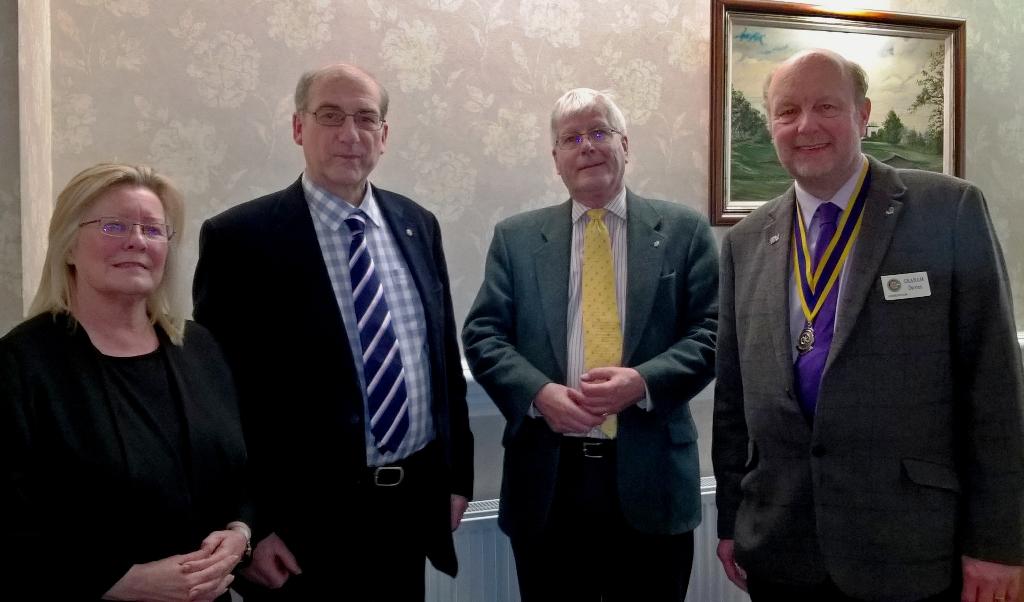 Report to Club assembly
After a first successful year with six newly inducted members my aspirations for Club membership growth and regeneration have started to come into fruition.
The way forward is to consider a more intense recruiting programme
We now have two very impressive Club stands and need to make certain they are always well manned and used at local events and venues.
Whilst projecting the very positive image we do at local events we need to utilise any opportunity available to promote our recruiting programme.
Recruiting in the field can be a very frustrating and demanding task, however, it does work, and as a consequence, we now have two members who came to our Club via the field recruiting method.
I cannot overemphasise our need to concentrate our efforts on establishing a comprehensive method of recruiting at local events, for this is the area where we can encourage a younger audience.
Our mentoring programme has also proved beneficial and successful so we need to make certain our newest members are always well supported by our experienced members via this programme.
The method of a team meeting with prospective members is also something that has proved successful and i feel this method of gentle introduction should continue.
On the whole I feel the Membership and Administration Committee should do more of the same but with an added sense of urgency and commitment, especially when it comes to manning the Club stands out in the field.
Lynn Rhodes-Holme, Chair of Membership and Administration Committee.