Fundraising to help others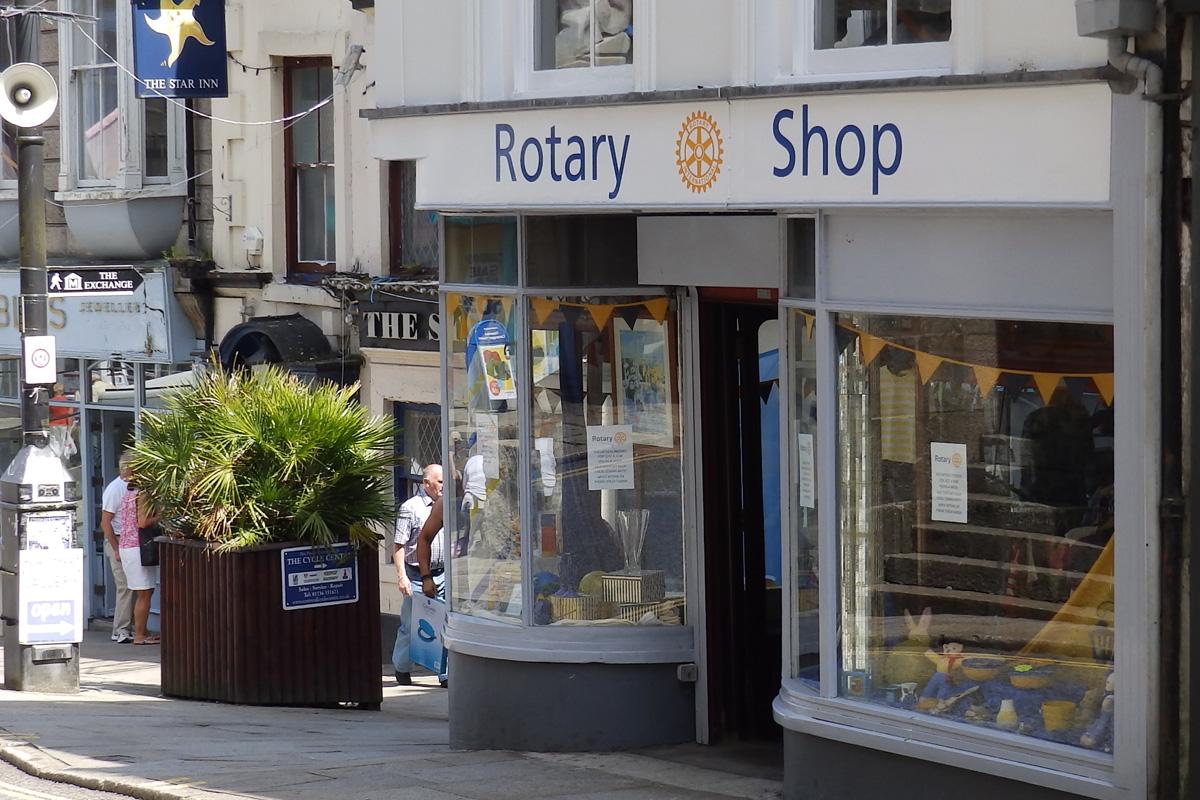 Fundraising to help others

Rotary members have a lot of fun! Every club arranges social events and activities and gives members the chance to forge new friendships with like-minded people who share common goals.

Joining Rotary gives you the chance to make a difference. Be it volunteering at an event, working with young people or building a school in Africa, the list of opportunities is endless.

We are also involved in fundraising to support local charities and other good causes.
Some of the things we do to raise money for the many causes we support.
| | |
| --- | --- |
| Colour Run | Sponsored Walks |
| Cycle Rides | Information & Collections |
Mounts Bay Rotarian Walks 100 miles for Charity
Earlier this year, Rotarian John James walked the entire Cotswold Way (104 miles) for charity. The walk lasted eight days and John carried everything he needed on his back, staying at small B&Bs every night. Fellow Rotarian Alan Wilson accompanied John for the last six days, whilst his daughter Emma walked with him for the first two days.

"I think they came with me to ensure I didn't cheat!" John commented, "But I was glad of their company. The weather was odd: we started out from Chipping Campden in the middle of a blizzard, but most days it was warm and sunny. It was also surprising how steep many of the sections were – the walk certainly tested my fitness to the limit! I enjoyed it all, but I was really pleased when we got to the Abbey at Bath, which marks the end point of the Cotswold Way."

John managed to raise £700 for the End Polio Now campaign, which will be boosted to £2,100 by the Bill & Melinda Gates Foundation. "The money raised will help to vaccinate hundreds of children. When polio is finally eliminated, our job will be done."

The Rotary Shop
The Rotary Shop is a joint venture between the Rotary Club of Penzance and the Rotary Club of Mount's Bay. This is a true community effort: the Shop accepts goods donated for resale from the community, members of the community volunteer and man the Shop, and profits from the Shop are ploughed back into the local community. Penzance and Mounts Bay Rotary Clubs are combining forces in this project, and both clubs have a long history of supporting the community, having helped the Fishermen's Mission, Cornwall Air Ambulance, Penlee Judo Club, the Trelya Project, Sea Cadets, Scouts, Pengarth Day Centre, Merlin MS Centre, and many, many others.
There is a huge selection of goods for sale at The Rotary Shop, 1 Market Place, Penzance. Why not come and take a look .......
Young Carers and Memory Cafe
Mounts Bay Rotary Club fundraises to support Young Carers and Memory Cafes in West Cornwall.
Young Carers have a difficult time looking after parents and siblings, as well as going to school. We want to help them have time off and enjoy a few treats that most children take for granted. And Memory Cafe's allow people suffering from dementia (and their carers) to talk about times past and rediscover themselves. Mounts Bay Rotary Club - working for our Communities.
Secondary School in Nepal
Through the generosity of Chandra and Prakash and their team at the Taj Mahal Restaurant at Daniel Place in Penzance, the Rotary Club of Mounts Bay was able to raise funds to help the Shree Navajyoti Tham Secondary School near Pokhara in Nepal. The school is very successful academically but suffers from having some very old buildings which have become unsafe in bad weather. A new building is needed to provide four classrooms and members of the Rotary club will be making this possible by fundraising over the next year or so.
Fifty members and partners attended an enjoyable evening with good company and a tasty and very substantial meal, with the restaurant contributing £5 a head to the cause. A delightful way to raise money! Thanks are due to the team at the Taj Mahal for their enthusiastic support by sponsoring the event and providing the first prize in the raffle of a meal for two at the restaurant.
Third World Supper
The Rotary Club of Mounts Bay holds an annual Third World Supper to raise funds for The Mala Project, a charity operating 10 schools in rural India for the benefit of children who would otherwise be working full time in the carpet weaving industry. Rotarians and guests attend the evening which normally raises in excess of £1,000. They enjoy a wide variety of dishes from around the world such as African Bobotee, Caribbean chicken legs, Bombay potatoes, Indian Dhal and Mexican Hotpot.
Robin Garland
, who runs the charity from his home near York started the charity as a result of concern about the amount of child labour in the Indian carpet weaving industry. Project Mala seeks out working children in remote villages of eastern Uttar Pradesh and gives them quality education in the four R's, reading, writing, arithmetic and respect. Respect for others and the environment as well as self-respect in personal hygiene and good manners.
They have 6 Primary Schools with an annual intake of 300 pupils covering grades 1-5 of the national education standard in a three year programme. The best 120 pupils go on to the three year Middle School course covering grades 6-8 and, of them, the brightest 30 go on to two years of Secondary School covering grades 9-10. In addition, a pre-school class has been started for girls to try and overcome the present preference given to boys by Indian famili es.
Polio vaccinations
The Rotary Club of Mounts Bay congratulated Helen Glover on her medal achievements. Helen kindly agreed to promote both the Rotary International drive to eradicate polio from the world and also supported The Rotary Club of Mounts Bay's efforts to raise money to pay for the oral polio vaccinations used.