Young Chef Competition
Latest News
Our Pwllheli heat winner Caryl Owen Jones came first in the District Finals held on Deeside on 18th Feb 2011 and now goes to the Regional Finals at Rochdale on March 19th.
YOUNG CHEF COMPETITION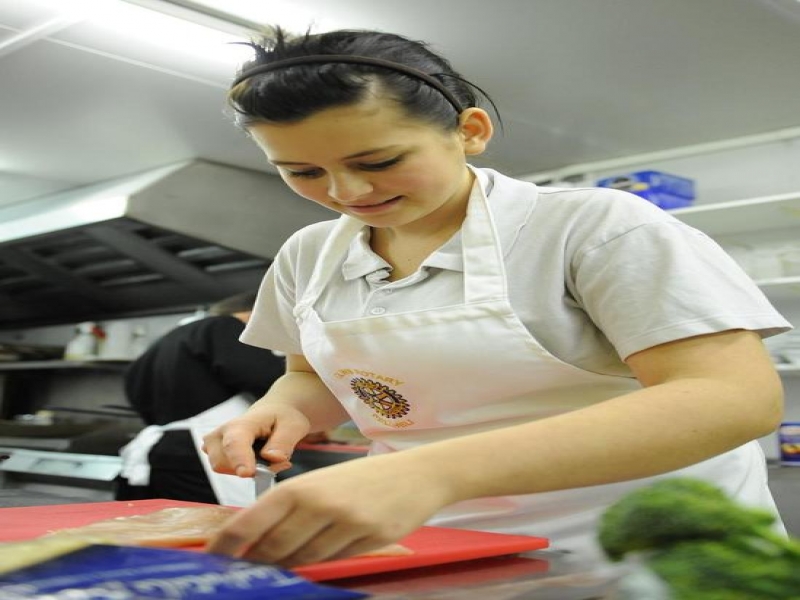 Every year Rotary organises a national competition for young people at school, between the ages of 14 and 19 who like cooking. The aim is to promote healthy eating and cooking skills in young people.
Many young people enjoy and are enthusiastic about cooking; it gives them a sense of achievement and pride to serve an interesting healthy meal. It is an essential life skill to be able to produce dishes from basic ingredients and not depend on commercially produced meals.
Food based television programmes such as "Masterchef", "Ready Steady Cook" and Jamie Oliver have inspired young people to experiment and emulate the dishes produced on television
Pwllheli Rotary Club is very interested in promoting youth projects in the area and is actively involved in various initiatives. Nevertheless 2009 was the first year that Pwllheli Rotary club has participated in Young Chef and it is very pleasing that so many entered that a preliminary round needed to be arranged to produce four local finalists. The event has since gone from strength to strength.
The first rounds took place at Pwllheli Sailing Club and the four finalists chosen then competed against each other at the sailing club to produce the club's ultimate winner and entrant for the next round which will be held at Deeside College in February.
We have been told that all the young people who entered really enjoyed the experience, as did the schools, the judges, parents and friends. The standard was very high as it always is when young people get involved in these sorts of projects. The Head of one of the schools involved told us about one of his pupils who was not particularly academic but had been really fired up by this competition and had talked of little else for the three weeks of the contest.
Congratulations to Cara Lyons of Botwnnog school who was the eventual winner of the 2009/10 Pwllheli heat.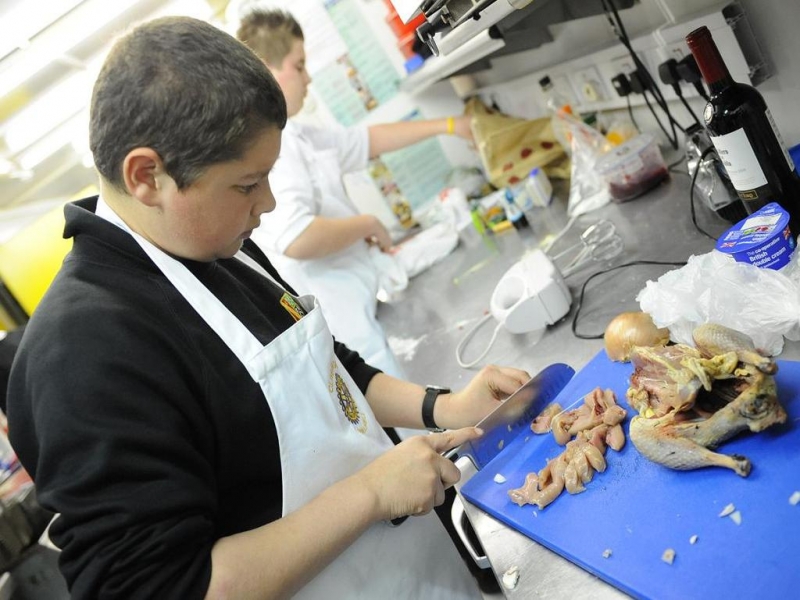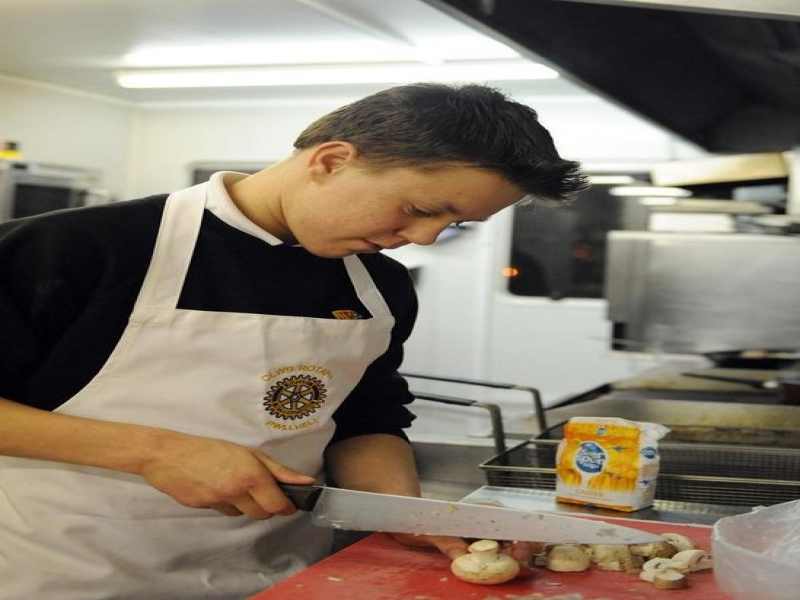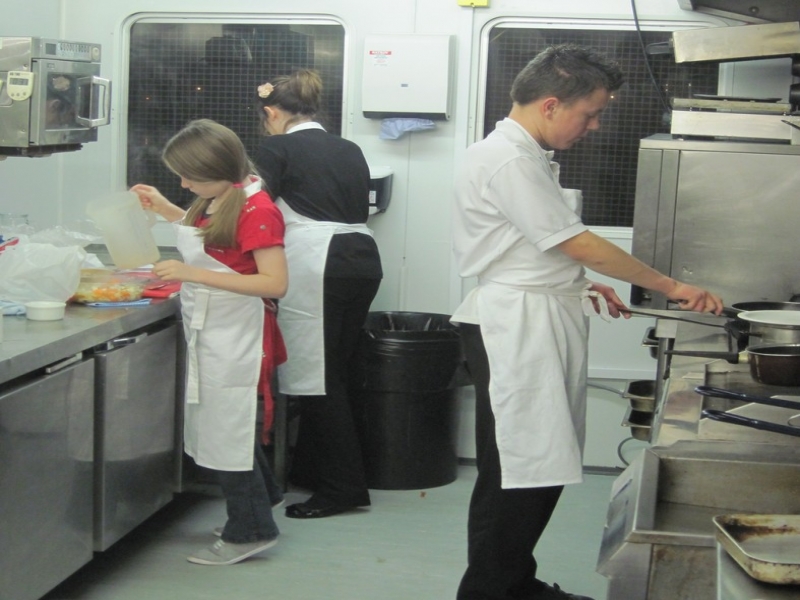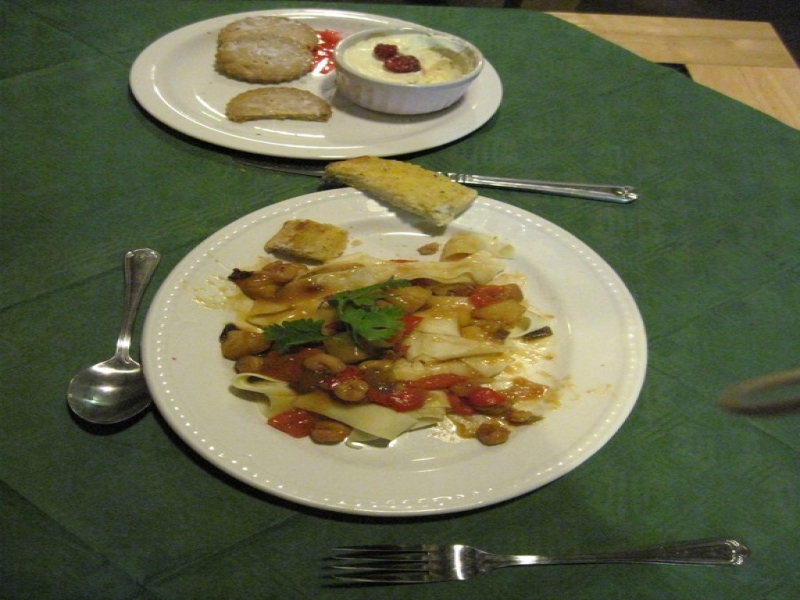 Pictures courtesy of Dewi Wyn. From Top to bottom 1 Heat Winner 2009/10 Cara Lyons, .2&3 Two of the 2010/11 finalists in action, Rhys Owen Davies and Sion Thomas Roberts. 4. 2010/11 Finalists in action, 5 One of the 2010/11 winning dishes