Club Structure
Club council and committees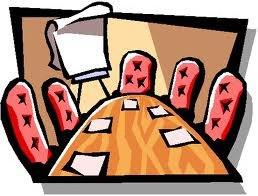 Club Council is the overriding administrative committee of the Club, There are between ten and twelve members. Regular minuted meetings are held to discuss all aspects of the Rotary Club. A Club member may be invited to attend to discuss a particular ite, but all members are welcome to attend.
The permanent officers are Presiden, Past President, Presiden-Elect, Secretary and Treasurer.
There are three Committees reporting to Council
Home Affairs is the largest of these and it considers all aspects of the Rotary relationship with the Community. It includes the Rotary positions of Community, Youth, Vocation,
Foreign affairs responds to all international issues. It includes the Rotary positions of International and Foundation.
Club Affairs is concerned with the running of the Club. It includes the Rotary position of membership secretary, programme organiser, speaker secretary and publicity. It is also responsible for Health and Safety, Equality and Diversity.
The chairs of these committees also sit on Council.
These subcommittees meet monthly but are of a size that can be assembled quickly.