Rotary Business Partners
Poole Rotary is pleased to welcome Business Partners. Together we can generate new ideas and new projects for the benefit of our local community.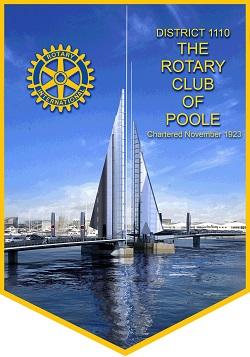 Show related pages
Business working with Rotary helping the community.

The Rotary Club of Poole is delighted to have twenty six Business Partners (please click on the tabs for more information).

For a nominal sum, a Business is invited from each category to join the scheme and gain an insight into the needs of the community in Poole and the practical help that Rotary gives. Working together ---- One plus One equals Three --- we can make a difference! Several companies have supported us in the immediate past and this new initiative is an opportunity to formalize our relationship and publicize our Business Partners in Events Programmes, Newsletters and Presentations at Club Meetings.

Many businesses share Rotary ideals of service to their communities but don't have the time or the direct skills to achieve much on their own. They do have resources that can assist Rotary, so the partnership can bring great benefits to both partners.
On 26 July 2011, the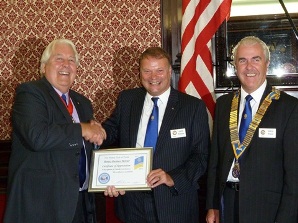 then Mayor of Poole, Cllr Graham Wilson, helped recently-installed Rotary President Derek Winter to present the first Rotary Business Partner's Certificate. The recipient was Simon Walsham, owner of the long-established Poole firm of James & Sons, chartered property valuers and consultants.
Since then, we have welcomed other local businesses as much-valued Business Partners.