What we do locally
Barton Rotary Club donated £250 to help pay for a specialised chair for Tom Birkett (21) of Barton. The chair has been specially made for Tom, who has been severely disabled since birth. It has good support and helps to relieve pressure points.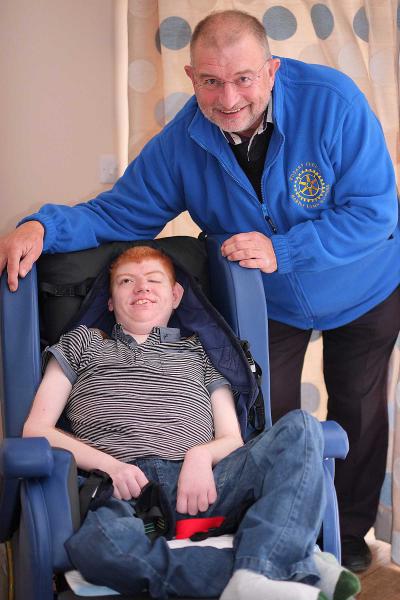 Community and Vocational Service
Raises the awareness of the Rotary Club and the wider world to opportunities within our local community.
The work of the Community & Vocational Committee in the club provides the regular interface between
Rotary and the local community.