New Members
Thu 29th August 2013
Members, Gareth Shelton (right) and Albert Smith Left), being inducted by President Mike Dicks (Centre) into the Rotary Club of Broadstairs, on 29th August 2013. Subsequently another lady, Elizabeth Baker, has joined the club.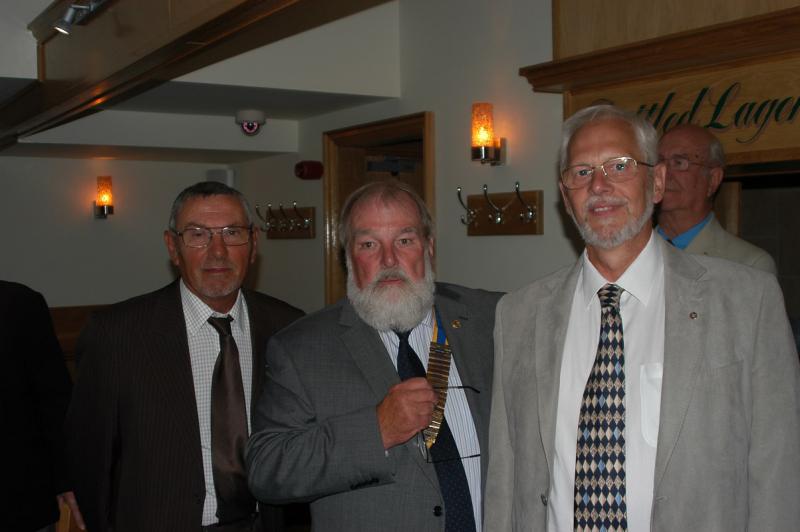 New Members:
............are most welcome, we are actively recruiting ladies and gentlemen who want to make a difference; please come and join us.
Rotary International is the world's oldest service club organisation and is made up of more than 1.2 million members, in over 33,000 Clubs, in more than 160 countries around the world. Rotary's original motto "Service above Self" exemplifies the humanitarian spirit of the organisation's members.
What you could gain from joining Broadstairs Rotary club: