Rotary Club of Plympton

Celebrating Young Performers 2012
Celebrating Young Performers 2012
Young people in our community often get bad press in the media – a case of the few spoiling things for the many. Two Plymouth based organisations are working together to help showcase some of the good things our young have to offer with an event taking place on Friday 20th April at the Roland Levinsky Building in the University of Plymouth.
Soroptimist International Plymouth & District and the Rotary Club of Plympton, are working in partnership for the third year running to organise a charity concert promoting young musical talent. As well as showing some of the great young talent we have in Plymouth, this year's concert also aims to aid the homeless by raising funds for the Shekinah Mission in Plymouth and ShelterBox. Although they are both charities for the homeless, they are homeless from very different aspects.
This has been a successful partnership which has led to this becoming an annual event but could not be done without the kind support of Simon Ible, Director of Music for Peninsula Arts.
Plympton Rotary Club member, Clare Thomas said "This celebrated event is going from strength to strength and is now well established on the Plymouth calendar. We are fortunate to have such a wealth of young talent in our area and what a wonderful opportunity it is to be able to highlight their musicianship. Our audiences appreciate and enjoy exceptional and varied performances whilst the performers benefit from an enthusiastic audience."
As in previous years, the floor is being handed over to budding local talent from Plymouth and surrounding areas. However, under the Musical Directorship of Trefor Farrow and lighting designer Matt Bloomfield, this promises to be a different show to previous years.
The audience will enjoy a varied range of music from the performers who include classical guitarist David Cotter.
Those performing include: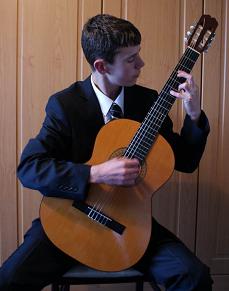 David Cotter, Classical Guitar - A rising star, David has only been playing guitar for two years yet has already performed with Distinction in his Grade 8 exam. With aspirations to study the classical guitar, he has periodical lessons at the 'Royal College of Music' with their internationally-acclaimed professor of Guitar, Carlos Bonell. From baroque, classical and romantic to Spanish, Jazz, Latin-American and Contemporary music, David's concerts are becoming more frequent.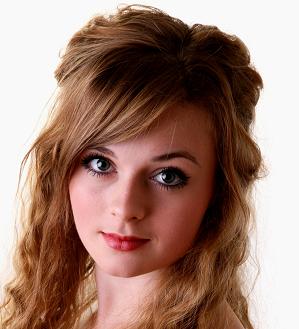 Charlotte Badham - a Grade 8 student in Piano, Singing and Acting who is in much demand as a soloist. She has been accepted by the Royal Northern College of Music for September, and is looking forward to taking part in this year's concert
Tom Phillips- winner of the Torpoint Eddystone Rotary Club "Young Singer competition". Tom takes his A-levels this year and is hoping to become a barrister but his leisure activities are singing and drama.
Hele's School Dixieland Jazz Band – The Dixieland Jazz Band has been going at Heles school for the past 5 years and the aim is to replicate the New Orleans jazz sound found in America during the 1920's. The pupils are from across the whole school ranging from age 13 to 17. The ensemble allows the pupils to take take solos and so help learn the skills of jazz improvisation. The band have played at many venues around Plymouth including at the Pavillions as part of the Barefoot arts week.
Lipson Chamber Choir - The Chamber Choir from Lipson Community College is formed from the more experienced vocalists within the College's 'Spellbound Singers'. The choir has performed in many festivals and concerts and has just had the privilege of singing with the London Community Gospel Choir in December 2011 (for the second time) and the 'Great Scott' World Premier performance at St Andrews Church on the 21st of March 2012. The Chamber Choir performs challenging and enjoyable vocal arrangements that are mainly written for female vocalists.
Soroptimist and Concert Chair, Sylvia Bedbrook said "It's very exciting, once again, to be able to showcase the talents of our young people. There is such a diverse range of musical ability around and we would like to utilise different groups each year.
Working in partnership with the Rotary Club of Plympton enables us to spread our wings further. It is such a very special event, not only raising money for charity but in celebrating our young people and the outstanding music they create.
Simon Ible, Director of Music with Peninsula Arts, Plymouth University has been a great support in helping us to promote this concert."
The concert starts at 7.00pm on the 20th April and tickets (which include a glass of wine) cost £12. For further information or to book tickets, please telephone 01752 585050 / 01752 774401
Friday 20th April 2012
at 7.00pm
Theatre 1, Roland Levinsky Building, Plymouth University
Tickets £12
To book your ticket
Box Office 01752 774401/01503 230371