Rotary District 1010 Conference 2019
Rotary District1010 Conference 2019
District 1010 Conference 2019 - Rotary4U
Annual District Conference
Beach Ballroom Aberdeen on Saturday 19th October 2019
Registration is now OPEN.....
District Governor Alistair McNair invites every D1010 Rotarian, spouses, partners, prospective Rotarians, Rotaractors and E Club members to join him for our 69th annual conference in Aberdeen.
The conference is to be held on Saturday 19th October 2019 at the Beach Ballroom in Aberdeen which is celebrating its 90th Birthday in 2019 with additional activities on the Friday night.
The theme for the weekend is "Rotary 4 U" (as a celebration of what we do, both at home and abroad along with our Rotary Partners and Friends of Rotary). and along with the Rotary International Theme 2019-20 "Rotary Connects the World" together, we see a world where people unite and take action to create lasting change; across the globe, in our communities and in ourselves. The object of the conference is to 'Unite people' and 'Take action'.
Our programme for the day is detailed below
Saturday 19th October 2019
8.30am Registration and Rotary Showcase
9.00-9.45 Coffee/Tea/Bacon Rolls
10.00 Welcome Alistair McNair
Title - Rotary 4 U
In this section our guest speakers talk about how their links and partnerships with Local Rotary clubs have benefited their projects and events.
· Moray Rotaract
· Caroline Stirton, Executive Head Teacher Orchardbrae School Aberdeen
11.05 – 11.25 Coffee/Tea – Rotary Showcase
Title - Box set
In this section our guest speakers talk about how their links and partnerships with Rotary clubs have benefited their projects.
· Roz Adamson Aqua Box
· David Glover Shelter box
12.30 – 13.45 Lunch and Rotary Showcase
Title - Polio Close to the finish
In this post lunch session we have speakers talking about their fundraising and an ambassador of Purple 4 Polio.
· Buckhaven and Methil Rotary - Purple Pants
· Colin Powell – Purple 4 Polio Ambassador
14.55 – 15.15 Coffee/Tea/ Rotary Showcase
Title - Connects the world
In our final session we have speakers who will illustrate how Rotary connects the world through Public Image and strong links to projects.
· Garth Arnold – Rotary International Public Image Coordinator
· Lorraine Budge – Budge Foundation

16.45 Closing Comments Alistair McNair
Speakers
Colin Powell: Purple4Polio ambassador
Colin fell ill with polio in 1949 when aged just 6 months old. An innocent swimming trip with father turned into paralysing his life. The nastiness of polio is the same now as it was then.
In 2009, Colin joined Radlett Rotary Club after delivering a talk and is now joining a new aspect of Rotary as a Purple4Polio ambassador. Due to his experiences, he is both passionate and committed to Rotary's End Polio Now campaign.
Colin not only promotes the global eradication of polio, but also supports those, like himself, suffering the horrendously of Post-Polio Syndrome with the British Polio Fellowship.
Colin already holds the office of Rotary Liaison Ambassador from the British Polio Fellowship. Now in his dual ambassadorial role, he is in a unique position to ensure the aspirations of both Rotary and the British Polio Fellowship work in harmony.


David Glover: Shelterbox
David Glover has been a Rotarian for 25 years he is a Past President and a member of the Rotary Club of Tavistock in West Devon.
David has been inspired by the work of ShelterBox, and in 2004 became a ShelterBox volunteer, giving talks around the West Country to community organisations, with the aim to raise people's understanding and awareness of the organisation's aims and objectives and to ignite that same inspiration in other people that he had experienced himself.
David's role has grown considerably; he now plays a major part in promoting ShelterBox across the UK and at national conferences. In addition to this, he has been involved in the recruitment of ShelterBox volunteers and promoting the work of ShelterBox at various public events and delivering talks to such organisations as Schools and Community Groups at local and national events.
In January 2008, David joined the ShelterBox team as a member of staff, with a role designed specifically to develop the promotion of ShelterBox in Rotary and the community as Liaison Officer, he will be requesting the support of Rotary Clubs across the UK in order to raise the ShelterBox profile at a national level. He will also be delivering regular training sessions throughout the UK to ensure our existing volunteers have the skills and development opportunities they need to promote ShelterBox across the UK.
David is directly responsible for the ShelterBox / Rotary District Co-ordinator and their teams; he visits them regularly to provide them with support and resources to enable them to achieve their goals.
David is also the International Service Chair for Rotary District 1175 (Devon & Cornwall)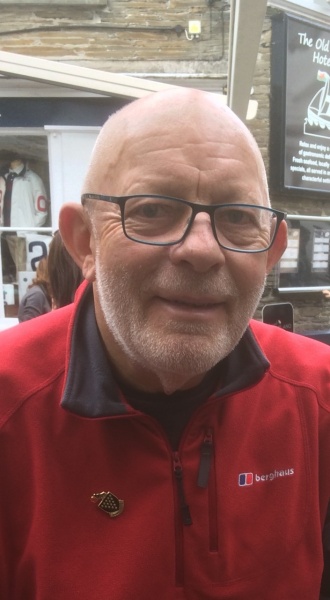 Garth Arnold
Rotary International Public Image Co-ordinator Region 18
Garth Arnold has been a member of the Rotary Club of Donaghadee since 1994 as a founder member, Rotary Ireland. Donaghadee is a small seaside town east of Belfast in Northern Ireland and has a population of circa 7,000. He has held several offices in the club and was Club President in 2007.
He is currently Rotary International Public Image Co-ordinator for Region 18 and two years ago was District Governor of Ireland. Prior to that, Garth has held several Offices in the District including Membership Services Chair and Assistant Governor. One of his highlights was being awarded a Paul Harris Fellow by his own Club in 2017.
Garth worked his entire career in Financial Services and over the last 12 years, worked for Danske Bank and spent a good part of that travelling to Denmark. Garth took early retirement in December 2016.
He is married to Anne and has two children Grace 18 and Ross 15.
I am really looking forward to seeing you all at your Conference, and hopefully I can get to meet as many of you as possible. Anne and I wish you every success during this Rotary year.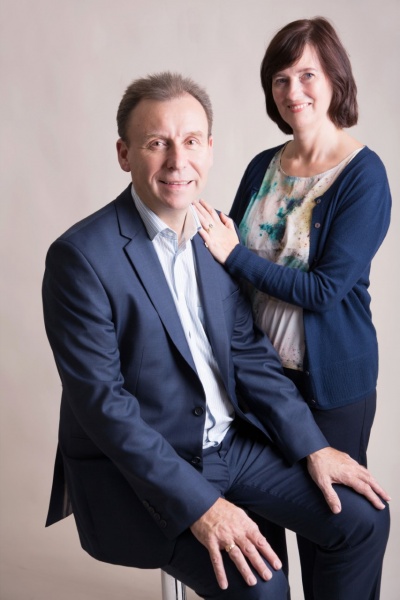 The Weekend Programme
Friday 18th October, evening is a live event with supper organised by the Beach Ballroom.
"Two DECADES in one NIGHT!" - Those who have booked tickets can collect them from Conference Registration Desk on the Friday Night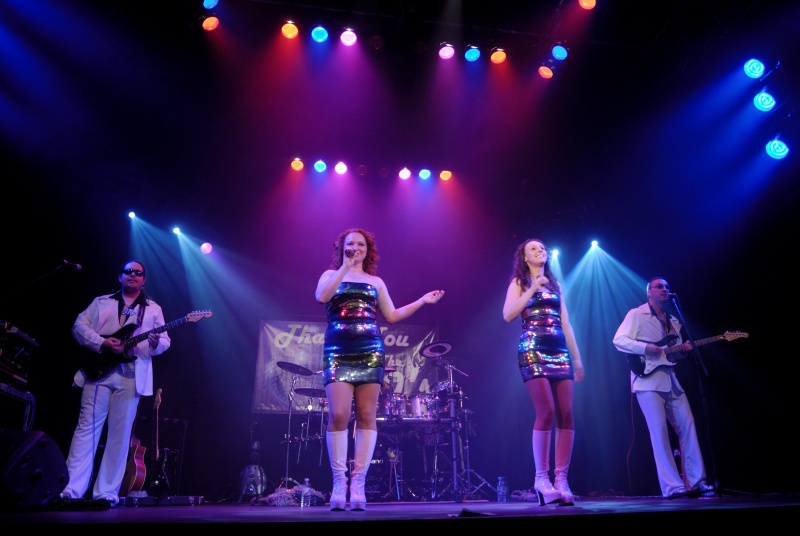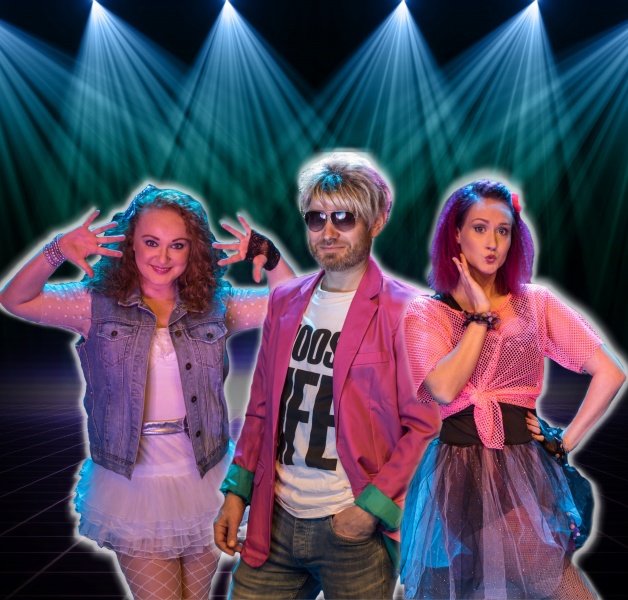 Dance the night away to the music of your schooldays (some of us!) with the most popular hits from the 70's and 80's in two costumed shows by the SOLID SILVER 70's Show and the ELECTRIC 80's Show!
This will allow us to "bring a party to a party" and is open to Rotarians and guests, to kick-start the weekend of fun and fellowship.
Saturday evening 19th October - A Ceilidh Supper, starts at 8pm with traditional Stovies served at the interval. Making this an ideal occasion to bring the whole family of rotary and prospective members together to have a great social evening. Dress is informal, with a touch of tartan optional. Our entertainment for the evening will be provided courtesy of MacTa.


Rotarians and friends are invited to enjoy as much or as little of the Rotary Fellowship as they wish, as each item will be separately priced.

Costs
The Conference committee has worked hard to keep costs to a minimum to encourage attendance.
Friday evening live entertainment with one course supper £25.00 per person
Saturday day delegate (which includes breakfast roll on arrival, lunch and tea/coffee) £25.00
Saturday evening Ceilidh (including Stovies and Tea/coffee) £20.00

Accommodation
Although there is no 'conference hotel' as such, Visit Aberdeenshire will be primed to provide information on affordable accommodation where delegates who wish to attend all separate events can relax.
Discounted rates are available from the Doubletree by Hilton (Aberdeen City Centre), when advising you are attending Rotary Conference at the Beach Ballroom and using code. (113066618). This can be entered online or used when calling.
Other hotels in Aberdeen can also be located through the attached link https://rotary1010.hotelplanner.com/
Rotary Showcase
CALLING ALL CLUBS!!! Do you have a story to tell, maybe a project which is making a difference in your community or internationally. Maybe you want to share idea's with your other clubs or try to get some extra support for your clubs activities. Why not take a stand at Rotary Showcase. To book a stand or for more information please email Alistair Robb directly on agr200@hotmail.co.uk
Registration
Registration has now closed. For anyone with any enquiries please contact Conference Regsitrar Michelle Anderson on 07748 500767


We look forward to welcoming you all to


Conference 2019
https://form.jotformeu.com/RotaryDist1010/rotary-district-1010-conference-201
https://form.jotformeu.com/RotaryDist1010/rotary-district-1010-conference-201