Rotary Club of Wensleydale

Home | Community Projects | Murals for Children's A&E Dept, Friarage Hospital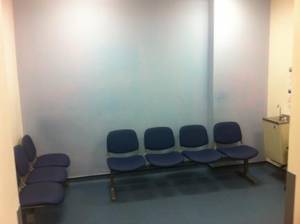 Tue May 15th 2012
In consultation with the hospital management Wensleydale Rotary Club is commissioning a local professional mural artist to transform the walls in the waiting area, play area and treatment room of this small department.
Please help us to fill this void at the Children's Dept of A&E at Friarage Hospital, Northallerton!
Floor to ceiling murals are planned depicting an imaginary landscape around all walls of the waiting area and play room, and on two walls in the treatment area.The landscape will include hills, mountains, castles, ruins, lakes, seas, ships and local features such as Castle Bolton, Penhill, Aysgarth Falls, The White Horse of Kilburn.From the point of view of the children the main feature will be real and fantasy animals/ creature's sea horses, deer, unicorns, sheep etc. A large amount of detail will incorporated to give poorly children lots of different things to find and talk about and perhaps make in to stories.
Friarage Hospital, Northallerton is highly valued by people living in Wensleydale and beyond.

We welcome contributions towards the cost of approx £1000, with any surplus to be used to provide additional toys for children visiting the department.
Note: There are no proposals to close or move this department in the consultations on the future of children's inpatient facilities at The Friarage. Donations can be made by visiting our
MyDonate webpage
, which accepts credit and debit cards, and has an option of Gift Aid on your donation, allowing us to reclaim tax by our charity.
Comments, once approved, will be displayed on this page
Your email address will not be displayed on the page, but is required should you require contacting.
all fields are required