Stroke Awareness
Stroke Awareness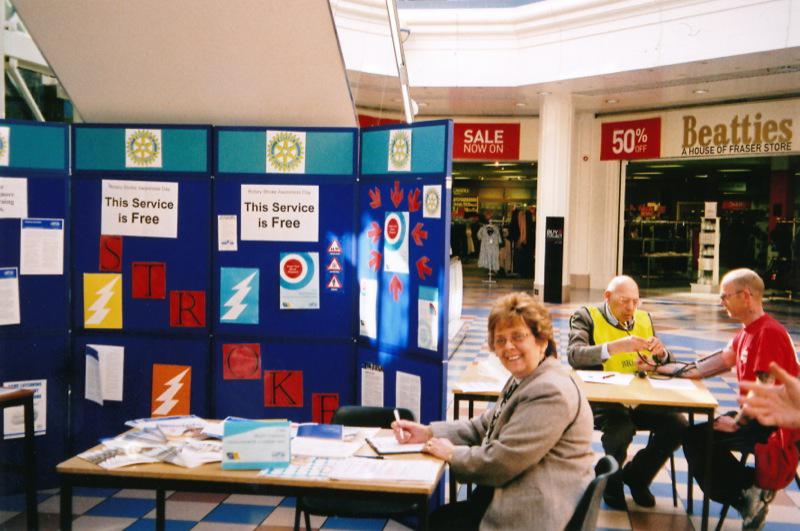 Show related pages
Stroke Awareness Day
Each year Burton Rotary club joins scores of clubs across the UK in running a Stroke Awareness Day in partnership with The Stroke Association to help raise awareness of the link between high blood pressure and strokes.
The event takes place in the town centre and offers the public a free blood pressure monitoring service with information and advice on stroke related health issues assisted by a small team of GPs and nurses..
It is estimated that around 16 million people in the UK have high blood pressure, and around a third are unaware of this. At least 40% of strokes could be prevented each year if people checked their blood pressure and took steps to control it.
For more information, call the Stroke Association on 0303 30 33 100 or visit www.stroke.org.uk/kybp .