Fun Olympic Games in the Club President's Garden
Sat 11th August 2012
A lot of fun and games in the sunshine to celebrate the Olympics. Members and their families took part.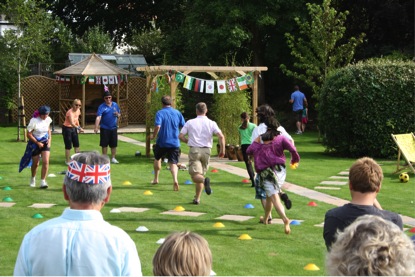 Over fifty of us gathered for our own Olympic Games in the Garden 2012.
We challenged each other at Egg and Spoon, Football Dribbling, Nearest the Mark Golf, Diving Dollies, Space Hopper Dash, Bean Bag Challenge, and a Dressing-up Relay.
I think the motto for the day was