F1 Racing
Thu 12th July 2012
Rotary club members show their skills in the F1 simulators during a fun evening.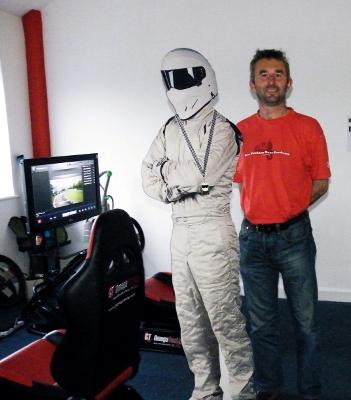 The roar of high performance engines, the smell of high octane fuels and burning tyres ... a surge of adrenaline and tensions were running high .... this was no ordinary Rotary event, it was the F1 Racing Simulator event above Sainsbury's ...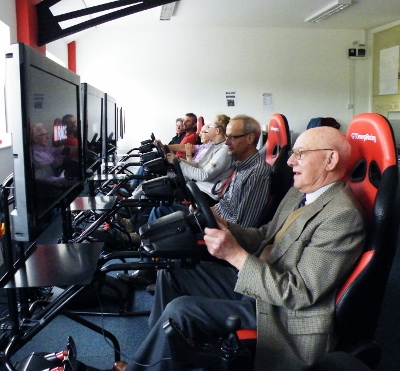 On the starting grid, waiting for the green light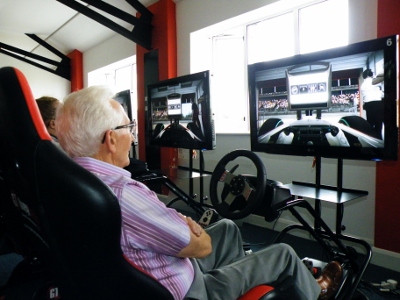 Stanley appears calm waiting to exit the pits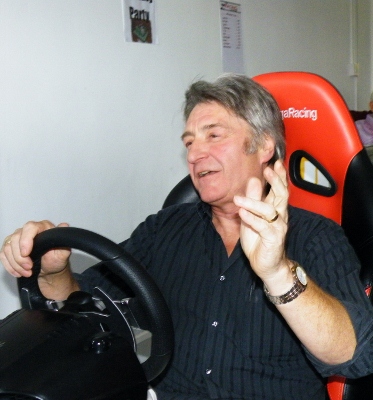 They're off, the noise is deafening as engines roar, drivers fight for position nearing the crucial first bend ...
Alan appears over casual in his driving style !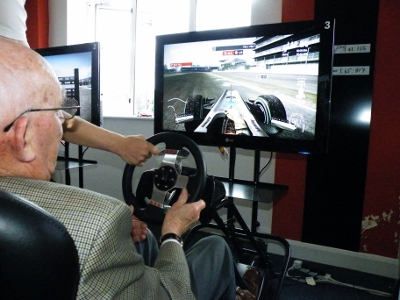 Tony has spun off the track, his tyres have picked up gravel, and he seems to have picked up a helping hand to recover.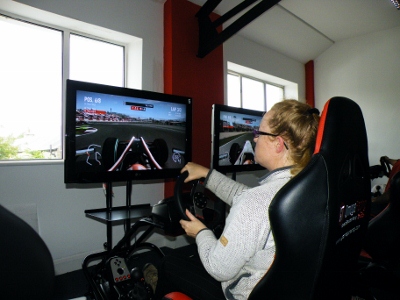 Claire shows determination fighting for her track position ... with complete disregard for the value of the F1 car she's been trusted with, those moves are more appropriate for the dodgems !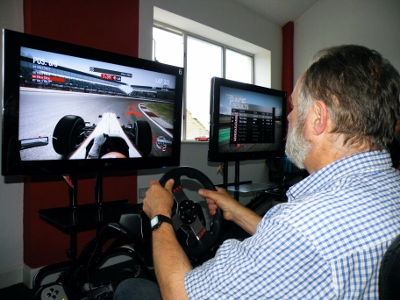 Keith takes a sharp right hand and heads for the home straight.
What a team ! everyone threw themselves into the spirit of the event - especially Richard Greenwood who was a clear winner for the evening and claimed he had no extra help !
Until the next race ...