Notice Board
Recent stuff and upcoming stuff


Membership
MONTHLY MEMBERSHIP
We have created a new category of membership due to increased demand from busy people. You can now become a 'Monthly Member' committing to one breakfast meeting each month (we hope you will also do some social or service activity each month as well) at £23 per month. This includes the cost of your breakfast and your national affiliation fee. This is a form of Full Rotary Membership. Interested? then give Greg a ring on 07850 791324.
Recent News
CLUB ACTIVITIES
♣ Santa Fun Run
♣ Fundraising Wine Tasting Evening at Cafe Louis in Pangbourne
♣ Annual Christmas Dinner for our friends from Whitley Wood Community Centre
Our member Dr Jim McWhirter is leading projects in Uganda. Our next big project is the refurbishment of the maternity ward and operating theatre at Freda Carr Hospital, Ngora, in eastern Uganda which is a very poor area. Planning for this is progressing well in cooperation with the Rotary Club of Kampala Central and we have submitted an application for a Rotary Global Grant in April 2018. The vocational training team which visited from Rotary District 1090 in March 2018 was enthusiastically received. We are confident that we can initiate a major transformation in this rundown hospital along the lines of the work that succeeded so well at Kamuli in the past. This project will greatly improve the lives of mothers, babies and surgical patients in this area.
We will keep you updated on progress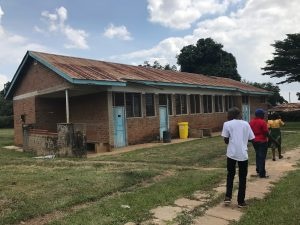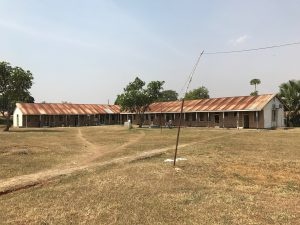 Creating Better Futures
We support a child's education in Zimbabwe working with 'Creating Better Futures' a charity managed by Matins Member Dorothy Dix. Their pupose is to empower orphans and vulnerable children through access to education with fees paid directly to school