Community
r
The Rotary Community committee organises raising money for local good causes as well as organising activities to help the local community e.g. the annual beach clean-up.
We have had a busy time over Christmas, starting with the Songs of Praise in the North Parish Church on December 11th. A large congregation was entertained by choirs, bands and soloists from the local schools - Girvan Academy, Girvan Primary and Sacred Heart. Marie Mortimer accompanied our carol singing on the organ while Rev. James Guthrie was the MC for the evening.
Generous donations allowed us to raise £630 so that we could give £315 to Quarriers in Girvan and also to Invergarven School.
The following week saw us braving the elements going round the streets of Girvan and Dailly with Santa's Sleigh, finishing up at ASDA on the Saturday. All the money raised goes to CHAS - Childrens Hospice Association Scotland. We were very pleased with the total of £2,200. Thank you all for your generosity.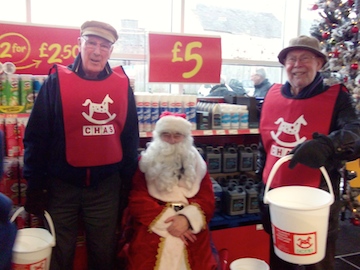 Tom, Jim and Santa Jim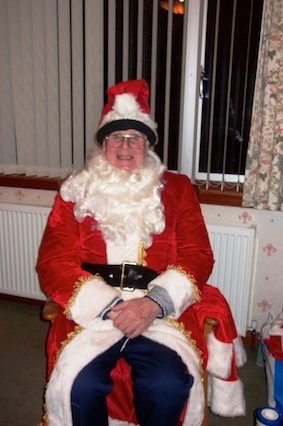 Santa Peter