A McGonagall Evening
Wed 10th April 2013 at 18.30 - 21.45
An amusing backwards evening rejoicing in the poetry of Scotland's worst poet – William Topaz McGonagall, born in Edinburgh in 1830 but associated in life with the City of Dundee and most famously for his Tay Bridge Disaster poem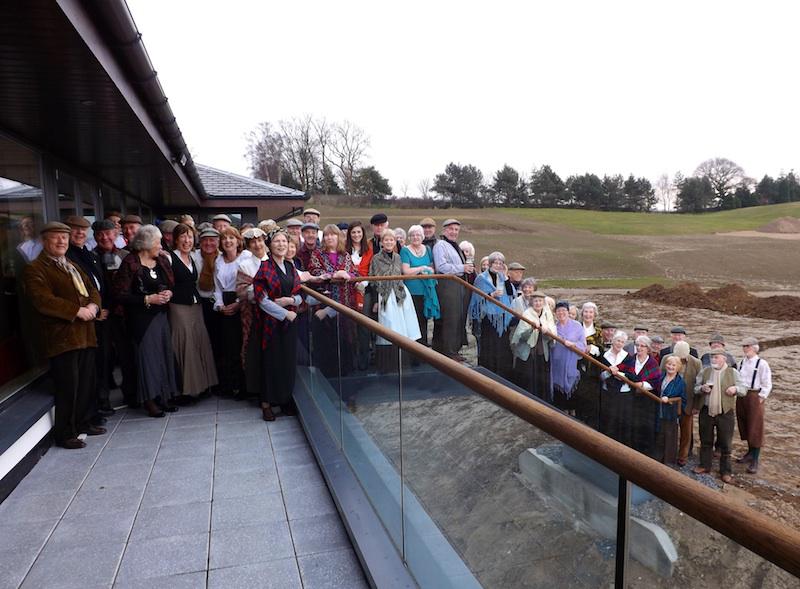 Club McGonagall Evening



The chairman for the evening was Roy Johnston. He started by wishing everyone a safe journey home and giving the vote of thanks to all the poets and others who had contributed to a successful evening.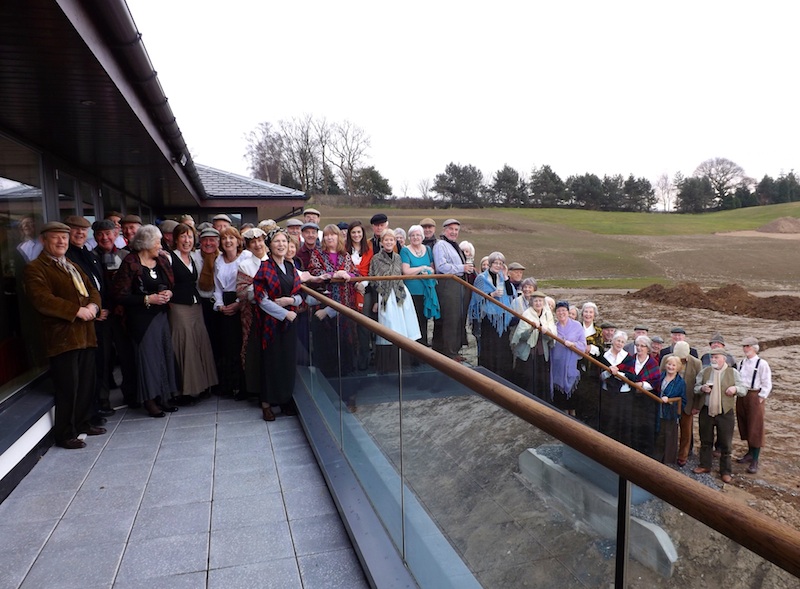 The meal was served in reverse order with coffee, biscuits/cheese, mince & tatties with soup to finish.
Various folk read out their McGonagall poems which were brought along for the evening (see note 1)

One of the highlights of the evening was a re-enactment of the Tay Rail Bridge disaster using a model which had been laboriously built by Mike Latimer. He and Derek Thomson did a very amusing double act which brought the house down, not to mention the bridge.



Also during the evening various folk recited their own poems which were written as the event unfolded. (see note 2). These works of cultural importance were then judged by guest Ken Tervit who awarded the prize (a jar of Keillers marmalade) to Andy Howard for reciting the very worst poem of the evening.

Another highlight was the immortal memory to McGonagall which was written and recited by Duncan Law. It was very evident that many hours had been put into the preparation. It can be said that the audience was truly spell-bound (judging by the fact that there was no heckling)

At various times during the evening, the chairman kept everyone amused with his repertoire of poems, stories and anecdotes. Roy concluded by welcoming all the guests and hoping they enjoyed the meal and evening.

The overall proceedings were closed by President Mike Rowe who gave a great big thank you in particular to Roy Johnston for his stewardship and to Mike Latimer and Derek Thomson for their long hours and commitment.

Note 1: Andy Howard, Derek Douglas, Ian Clarkson, Bill Strang, Peter Cowlishaw, Jim Goodbrand, Alan Young on behalf of Ralph Allardyce/Ronnie Rusack, Lawrence Mitchell and Jim West.
Note 2: Roy Stirrat, Jerry Williams (visiting from Aberdeen), Stan Paterson (visiting from Glasgow), Charlie Michie, Mike Latimer, Allan Maclaughlan, Doug Marr, Lindsay Craig, Roy Cook and Andy Howard.
Report by Robert Menzies