Christmas Collections
Benfleet RC raises most of the funds it distributes to charities in its Christmas collections
Every Christmas, Benfleet Rotary Club collects thousands of pounds to distribute to a variety of charities. We are grateful to the people of Benfleet and Thundersley for their generosity. We are also grateful to the businesses that allow us to collect by their entrances
If you would like to join us as a collector, please email Martin Wood.
In 2016 we collected at Alton's Garden Centre on November 25 and 26, Iceland in Hadleigh on December 2 and 3 - with the sleigh present at the turning on of the lights on December 3, Aldi in Benfleet on December 16 and 17 and Morrisons in Hadleigh on December 22 and 23.
Together, we collected £2,265.73 at the stores. Thank you to everyone for their generosity and to the stores for their hospitality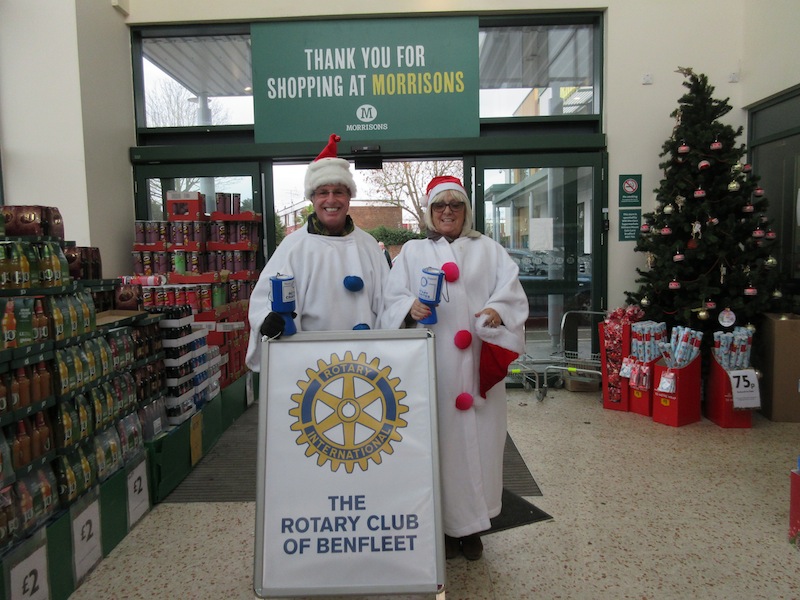 2016 was also a good year for the sleigh collections, as the weather let us take it out six times. The total collected from the sleigh was £1,825.02. Thank you to everyone for their generosity, and especially to those who waited for us on street corners. We are very sorry for the times we were not able to get to specific roads and disappointed both adults and children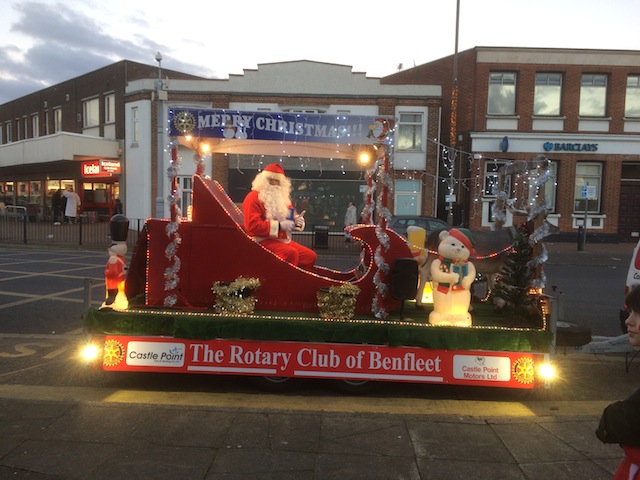 Thank you!