Club News
What's been happening...
March 2014
Formal Dinner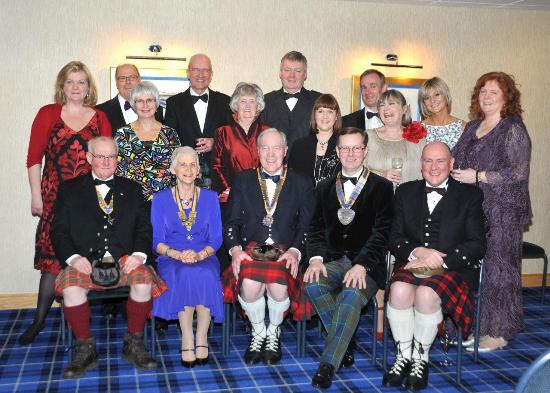 Front row from the left looking at the photo, - Peter MacDougall - Barbara Oswald - Mike Hope - Alexander Stewart - John MacLaughlan
The Rotary Club of Perth held a formal dinner in McDiarmid Park on Friday 7th March 2014 attended by 76 people including about 23 Rotarians. Invited guests were President Alexander Stewart and his wife Shiona from The Rotary Club of Perth St Johns, President Peter MacDougall from The Rotary Club of Perth Kinnoull and Barbara Oswald and her husband John from The Inner Wheel Club of Perth. An enjoyable evening was had by all with Court Tales by speaker Mr John McLaughlan followed by entertainment by Member Mark Beveridge and his mother Elaine. This was followed by poems from the farmyard by David Robb and Music and song from Fiona Ross and John McEwan. MC for the evening was Alistair Ritchie. Our thanks go to John McEwan who organized the whole event.
Rotary Club of Kalamunda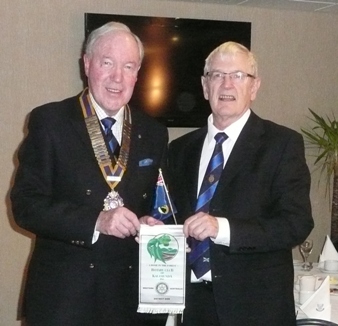 President Mike explained he had visted the Rotary Club of Kalamunda in Western Australia 9 times and had become friendly with DG Rob Lyons and his wife Carole who have also visited our club. Rob has sent a banner to the club and this was received from Gordon Hay International Convenor to President Mike and the raise a glass to toast the Rotary Club of Kalamunda.
Below is Gordon's citation
ROTARY CLUB OF KALAMUNDA
In keeping with Rotary International