Rotary's 2012 Mince Pie Concert
Wadebridge Rotary & Triggshire Orchestras combine for a Christmas Concert
Mince Pies with Cream on Top for All

At the 2012 Triggshire 'Mince Pie' Concert, held at Wadebridge Primary Academy (without whose help the event would have not been possible) and sponsored by the Rotary Club of Wadebridge, a full house enjoyed a wide variety of music superbly played by the Triggshire String & Wind Orchestras and by Buzzing Brass.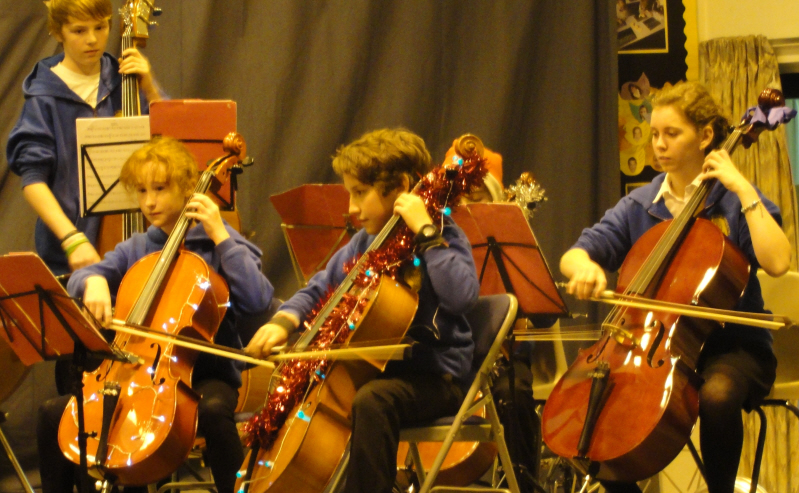 Trggshire Strings

Barbara Degener, Mike Brown and Janet Elston lead their largely young musicians through some favourite, yet complex, pieces to wild applause from an audience made up of Mums and Dads, Grannies and Granddads and other individual supporters. As Graham Renwick said in his introduction "the Rotary Club of Wadebridge is immensely proud to help support and sponsor these wonderful young musicians and we look forward to hearing them again on Wednesday 27 March 2013 at the Town Hall in Wadebridge for their annual Schools Make Music Concert."
Wadebridge Rotary Club members provided teas, coffees, soft drinks and Mince Pies and the audience very kindly made donations and a retiring collection all of which, after expense, will be paid to the music makers in addition to a bonus from the Rotary Club. These funds will be used to go towards sheet music, music stands, etc. The net money raised on the night was £180 and now Rotary will agree its own contribution to enhance this figure.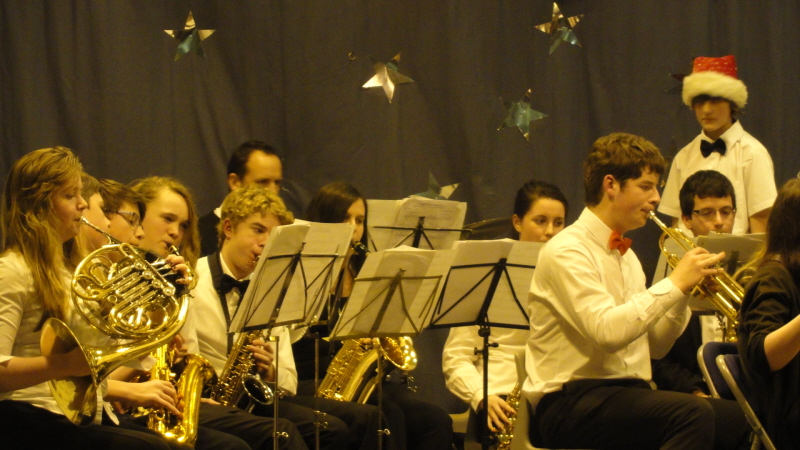 Triggshire Wind
One time Triggshire percussionist, Rotarian and organiser of Schools Make Music, Albert Ridgeley, was on hand to present Musical Director and Conductor, Janet Elston, with a very well deserved bouquet of flowers. The evening made a great contribution to make everyone feel very Christmassy! If you would like to know more about Triggshire and all it offers, then do visit http://musiccornwall.org and follow the links.