PROGRAMME
Programme and Duties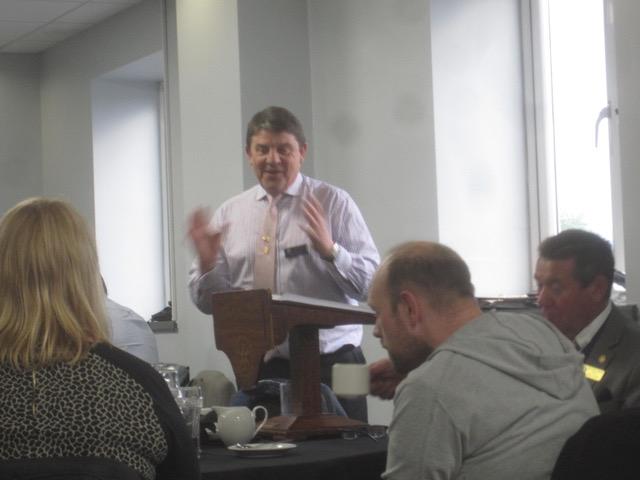 Speakers and rotas – Sept- Oct part Nov - 2017-Rotary Club of Hull
6thSeptember – Bill Deakin –Vietnam (or up the Red River without a paddle) partners welcome
13thSeptember – District Visioning Officer –Paul Simpson
20thSeptember –Helen Binnie-Wise/Andy Barber - HEYSmile
27thSeptember – Hamlet Mbabazi –Great Lakes High School, Uganda – Partners welcome
4th October – Humber Half Marathon presentation evening – Partners and friends welcome
11th October –Gordon Norman – The Gentleman's Ride
25th October –Richard Smedley – Seimens Development
1st November –Open Forum followed by Club Council meeting
8th November -TBC
15thNovember – Natalie Atherley from Marie Curie
Dates for your diary – Humber Half Marathon Presentation has been changed to the 4th October. President Robin's –welcome meal, partners welcome –Hessle Golf Club 1st October, 3 for 3.30, bookings to Margaret payment to Mike please.
Rotas
Date Cashier * Host /return of thanks Vote of thanks
6th Sept Margaret Curry Tony Hudson John Cumming
13th Sept Glyn Evans John Curry Lorraine Hamilton
20th Sept John Hall Val Rhodes John Curry
27th Sept Val Rhodes John Morris Bill Deakin
4th Oct ---------------HMara presentation-----------------------------
11th Oct Ian Ibbertson Andrew Milner John Cumming
25th Oct Denise Lawson John Rutherford Stewart Heron
1st Nov Bill Deakin Tony Hudson N/A
8th Nov Margaret Curry Ian Evans Glyn Evans
15thNov Lorraine Hamilton Ian Ibbertson Val Rhodes
*The return of thanks (grace) will be carried out by the host as part of this role.
If you are unable to manage your duty please arrange a replacement and notify me. If you have a good speaker please let me know, many thanks Margaret