PROGRAMME
Programme and Duties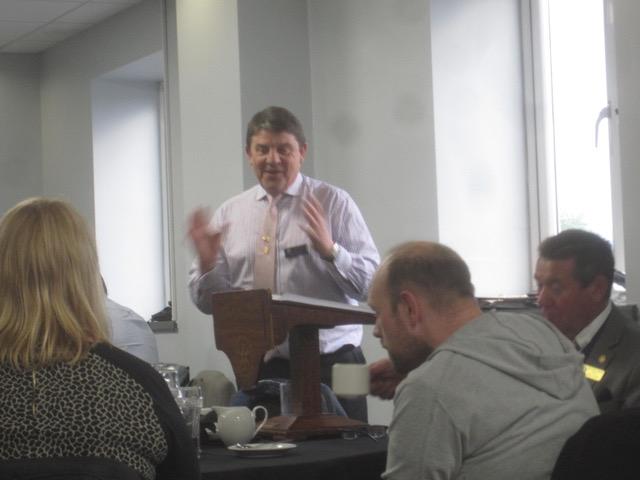 Speakers and rotas – Jan 2018
10th Jan 2018 –New Year message with the Lord Mayor, Rev Tim Boynes (Vicar of Hessle) and representatives from Trinity House partners and friends welcome
17thJan –Tracey Fitzgerald – raising awareness of Prader-Willi Syndrome
24th Jan - Open Forum followed by Club Council
31stJan - Paul Simpson – District Visioning Officer – Visioning session for Club Members, please make every effort to attend as this session may affect the way our Club functions in the future. Further details of the format of the evening will be released soon.
7th Feb – Steve Wilks – SSAFA raising awareness (The armed Forces Charity)
14th Feb – TBC
21st Feb – Open Forum
28th Feb – to be arranged by members on the birthday rota. For February, the following Club members have been identified to arrange the evening : Val Rhodes/John Haller/Peter Carleton /Andrew Milner, please see email from Lorraine.
Date Cashier * Host /return of thanks Vote of thanks
10th Jan 18 Margaret Curry John Rutherford President Robin
17th Jan John Morris John Cumming Val Rhodes
24th Jan Denise Lawson Val Rhodes Bill Deakin
31st Jan Glyn Evans John Hall Lorraine Hamilton
7th Feb Ian Evans Bill Deakin John Cumming
14th Feb Gordon Norman Lorraine Hamilton John Morris
21st Feb Denise Lawson Val Rhodes N/A
28th Feb Margaret Curry John Hall Stewart Heron
* The return of thanks (grace) will be carried out by the host as part of the Host duty
If you are unable to manage your duty please arrange a replacement and notify me. If you have a good speaker please let me know, many thanks. Margaret