PROGRAMME
Programme and Duties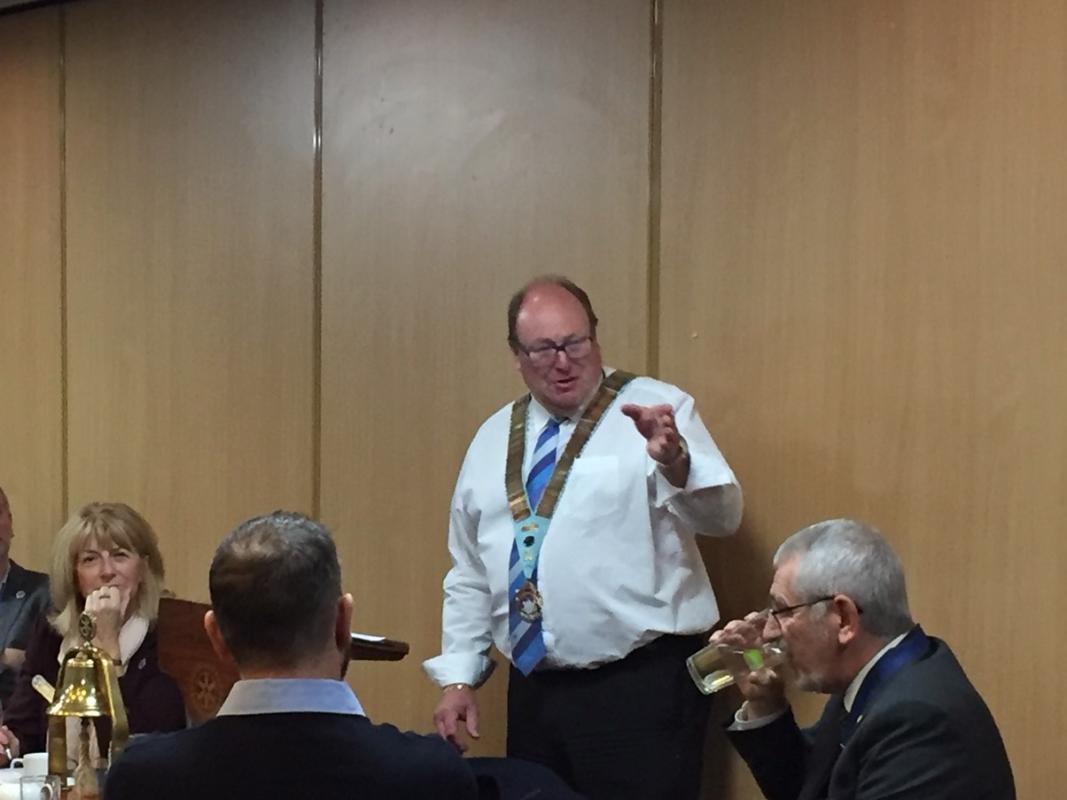 Speakers and rotas 9th January 2019- 6th March 2019 -Rotary Club of Hull
9thJan – New Year message –Partners, family and friends evening– Deputy Lord Mayor and Consort, Rev Tony Cotter of St John's(Speaker) members of Trinity House
16th Jan – Vlad Tuttuiana –Career and life talk
23rd Jan –Open Forum, to discuss plans for the Centenary Year.
30th Jan –Representatives from Archbishop Sentamu Academy, followed by Club Council
6th Feb – Rachel Pearce from 'Young Healthcare Volunteers
13th Feb –new member talk TBC
20th Feb- Speaker needed
27th Feb –Open Forum followed by Club Council
6th March –Janet Appleton –Sal's shoes charity- partners,family and friends evening
Dates for your diary –- Tuesday 8th January- Wyke presentation evening

New Year Message 9th Jan, Partners, relatives and friends welcome.
***On March 6th we have a lady talking to us about Sal's shoes a charity that sends shoes abroad to children in need, please start saving any shoes your children and grandchildren have grown out of to pass on at her visit to the club.This will be a partners, family and friends evening.
Date Cashier * Host /return of thanks Vote of thanks
9th Jan 2019 Bill Deakin John Morris President John
16th Jan John Hall Stewart Heron Lorraine Hamilton
23rd Jan Margaret Curry John Curry Robin Mason
30th Jan Vlad Tuttiana John Cumming N/A
6th Feb Glyn Evans Peter Shipp Val Rhodes
13th Feb Stewart Heron John Haller Tony Hudson
20th Feb Gordon Norman Val Rhodes John Cumming
27th Feb Robin Mason Lorraine Hamilton N/A
6th March John Hall Peter Shipp Bill Deakin
* The return of thanks (grace) will be carried out by the host as part of the Host duty,if you are unable to carry out your duty please arrange a replacement and let me or the President know. ** new members carrying out duties will need help, please. Many thanks Margaret