International Twinning - Celle Germany
Fri 28th September 2012 - Sun 30th September 2012
Twinning Weekends and Events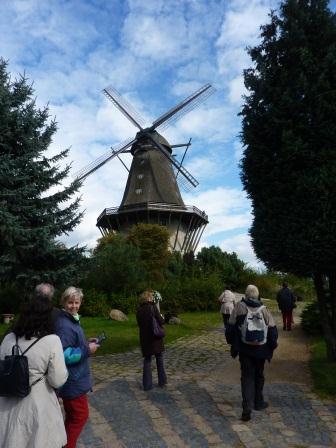 Twinning Weekend with Celle - September 28th-30th 2012
Our party comprised President Adrian Stabbins and Veronica, Ron and Gill Lewandowski, David and Eileen Osmond, David and Catherine Shaw, James and Emelia Lang (and Anna) and Colin and Barbara Coombs.
Our German Hosts had arranged for all of us to stay with members of their Club.
Ron decided to drive but the rest of us were sensible and flew from Heathrow to Hanover where we were warmly greeted by fellow Rotarians.
We began with a walking tour of Celle followed by a delicious lunch of Salmon and Egg Pie and a boozy custard dessert. In the afternoon we visited the Court of Appeal and were given explanations of the German Judicial System.
In the evening we were invited to dinner parties in the houses of Rotarians.
Saturday morning we went to the Mill Museum in Gifhorn. This was started by Herr Vogel in the 1960s, and is a good example of a man indulging his passion.
Lunch was taken at a nearby Golf Club.
In the afternoon we visited the Volkswagen Museum and Auto Centre, Wolfsburg, situated about 60km from Celle. It is a large complex with seven major buildings on a landscaped site.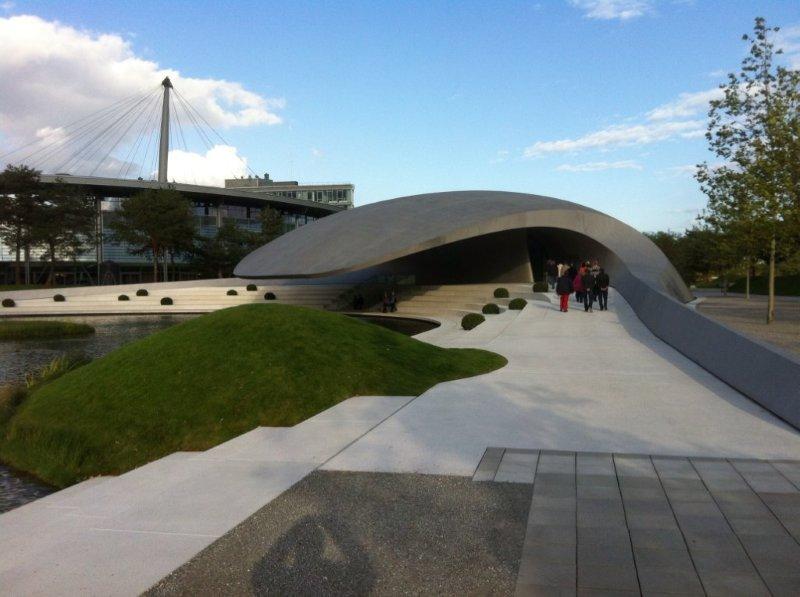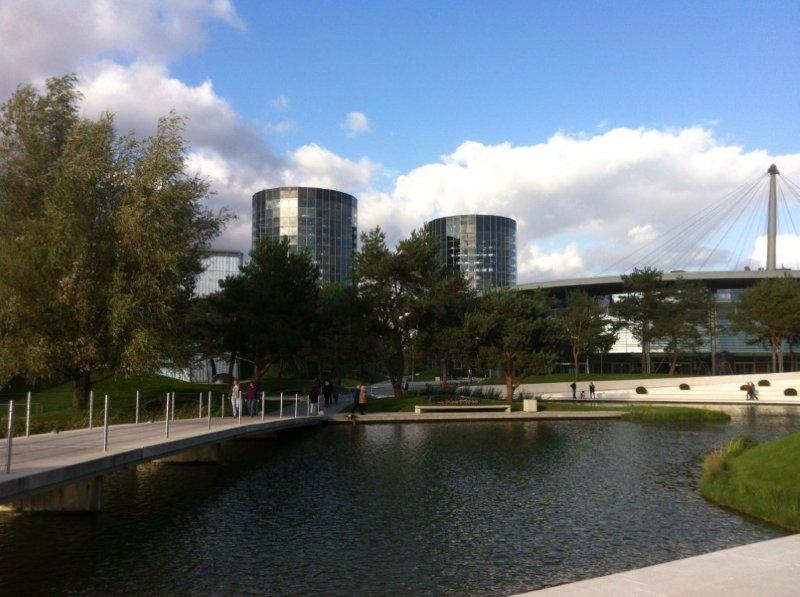 In the evening we were hosted to dinner in the hotel where RC Celle have their meetings. President Adrian gave a very good speech in German in which he emphasised the mutual spirit of Goodwill and Friendship which exists between our two Clubs.
Sunday morning was free time with our hosts.
After lunch we all went to the Parade of the Stallions, a special event displaying the Hanoverian horses and the skills of their riders. It was an amazing display of horsemanship in various forms and even included the local version of "One Man and His Dog", substituting ducks for sheep.
The Show finished about 5.30 p.m. when we were taken to a bar for a farewell drink and pizza. On the television the final stages of the Ryder Cup were unfolding. Things looked grim for Europe.
It was a marvellous weekend, and we had a really warm welcome from beginning to end.