American Northwest Girlchoir and Young Voices of The Isle of Wight Concert 29 06 2013
Sat 26th January 2013
Ryde Rotary Club promoted the American Northwest Girlchoir and Young Voices of The Isle of Wight in a concert 29 06 2013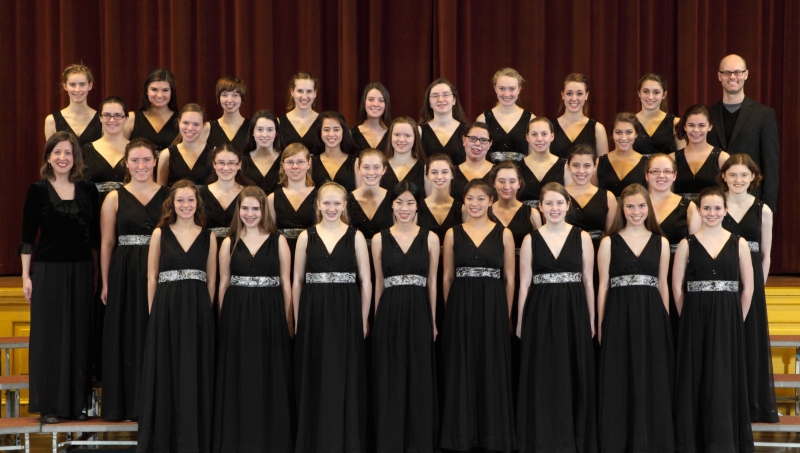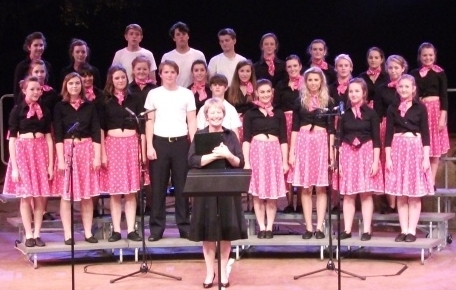 The unique concert took place at All Saints Church in Ryde in aid of Ryde Rotary Club and its fundraising activities for the Rotary Foundation and its primary goal to End Polio.
While on a European Tour, The Northwest Girlchoir (USA) visited the Isle of Wight to give a performnce in aid Of Ryde Rotary Clubs fundraising for The Rotary Foundation. Also performing in this unique concert was local choir Young Voices Of The Isle Of Wight.
A BRIEF HISTORY OF EACH CHOIR
NORTHWEST GIRLCHOIR (U.S.A.)
Founded in 1972 Northwest Girlchoir contributes to the cultural vibrancy of the Puget Sound region and promotes artistic excellence, collaboration, community outreach, service, and sharing the joy of choral singing with others.
In 2003 Sara Boos assumed the post of Artistic Director, bringing to the choir her extensive background in choral conducting, music education, and vocal performance. Since then Northwest Girlchoir has experienced phenomenal growth, doubling enrolment and adding new programmes and rehearsal locations. Artistic and administrative staffs have grown, and the organisation continues to maintain a solid financial foundation.
Northwest Girlchoir offers programmes for singers as young as four years old through senior year in high school. Most rehearsals take place in Seattle with some in Bellevue.
Concert repertoire includes a diverse mix of classical works, world music, and contemporary choral pieces.
VOICES OF THE ISLE OF WIGHT
Linda Filby-Borrett was trained at the Guildford School of Music and Drama in London, and sang professionally for several years, prior to moving to the Isle of Wight with her husband and young family in the early 1990's
She soon established an extremely successful school of singing, which led to her being asked to teach the monks of Quarr Abbey, and subsequently, bringing together her singers to join with the Monks of Quarr, thus forming "The Voices of the Isle of Wight". Since that time they have recorded several CD's and a DVD raising money for the Abbey and also for local charities.
Tonight's performance will be by the younger members - Young Voices of the Isle of Wight.
There was an unexpected introduction by the Ryde town crier of the Ryde Rotary Club Clubs 2012 2013 President Neil Gurney who gave a brief introduction of the Concert.
The first period was started by the Young Voices Of The Isle Of Wight, directed by Linda Filby-Borrett and accompanied by Ann Gardener sang:
Danny Boy - arr. A. Lestrange
Scarborough Fair - arr. J. Althouse
The Trees Are Getting High - trad.
Skye Boat Song - arr. Evelyn Sharpe
Fields Of Gold - w. & mus. Sting
Blow The Wind Southerly - arr. J. Clements
Wayfairing Stranger - arr. R. Unterseher
The Northwest Girlchoir directed by Sara Boos and accompanied by Andrew Seifert sang:
Hanac Pachap - Anonymous
Amazing Grace - John Newton arr. Lee Kesselman
Haleluyan - Muscogee (Native American) arr. Nancy Grundhal
No Time (trad Early American Hymn) arr. Susan Brumfield
This Little Light of Mine (African American Spiritual) arr. Nick Page
Walk in Jerusalem (African American Spiritual) arr. Rollo Dillworth
There was an interval followed by a prize draw.
The second period was started by the Young Voices Of The Isle Of Wight, directed by Linda Filby-Borrett and accompanied by Ann Gardener sang:
A Whole New World - Aladin's Theme
Whistle Down The Wind - A. Lloyd Webber
All Through The Night - arr. R.E. Shram
I Could Have Danced All Night - My Fair Lady
Super Trouper - w. & mus. Abba
Over The Rainbow - Eva Cassidy arr. J. Forbes
The Northwest Girlchoir directed by Sara Boos and accompanied by Andrew Seifert sang:
This Indeed is Music - Andrea Ramsey
This We Know - (Text from Chief Seattle) arr. Ron Jeffers
Coast Salish Medley (North West Native American) arr. Wendy Stuart
Niska Banja - (Romani Folk Song) arr. Nick Page
Taylor the Latte Boy - Heisler and Goldrich arr. Mac Huff
It don't Mean a Thing If It Ain't Got That Swing - Ellington and Mills arr. Mac Huff
Happy Together - Bonner and Gordon arr. Ken Berg
The two choirs then joined together and sang:
For The Beauty Of The Earth - John Rutter
NG