Club Trust Fund
Please make a donation to our charity trust fund.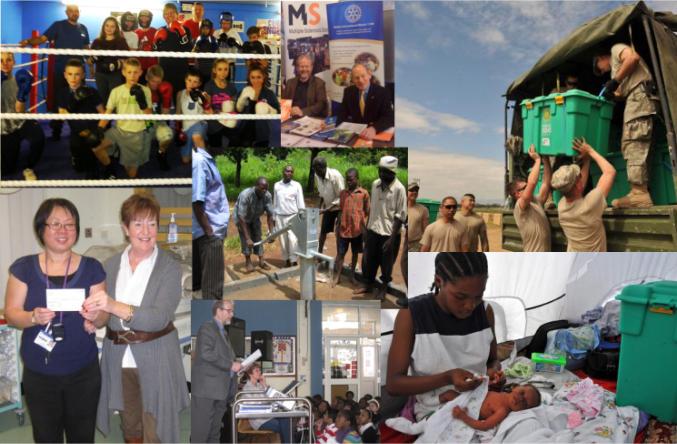 A special welcome to our visitors from Download2MP3.com
We have a PayPal account set up to receive your appreciation in US $ for the donationware music you have downloaded.
Donations received through this channel will be applied to our International Projects and Rotary International Foundation. For example we have made significant donations to Sanitation First to provide suatainable sanitation in India. Over the years we have also funded projects run by the Joshua Orphan and Community Care charity in remote rural Malawi. We regularly support ShelterBox disaster recovery initiatives and the Rotary International Foundation which funds projects led by local Rotary Clubs and International understanding and Peace programmes.

Donations will also be considered for application to local Croydon charitable activities including contributions to the running cost of the New Addington Boxing Club, and cotributions to the Orpheus Trust performance education centre for disabled young adults.

The Rotary Club of Croydon Whitgift Trust Fund is a UK Registered Charity Number:1150164 and the Trust Fund is established under the standard Rotary Deed of Trust.

The Trustees are the current Club President, Club Secretary and Club Treasurer and they act at the behest of the club members with decisions about the application of the fund taken in formal club business meetings.
The Trust Fund is Registered with HMRC to receive Gift AId on donations from UK taxpayers.