Santa's Sleigh 2018
Santa's Sleigh 2018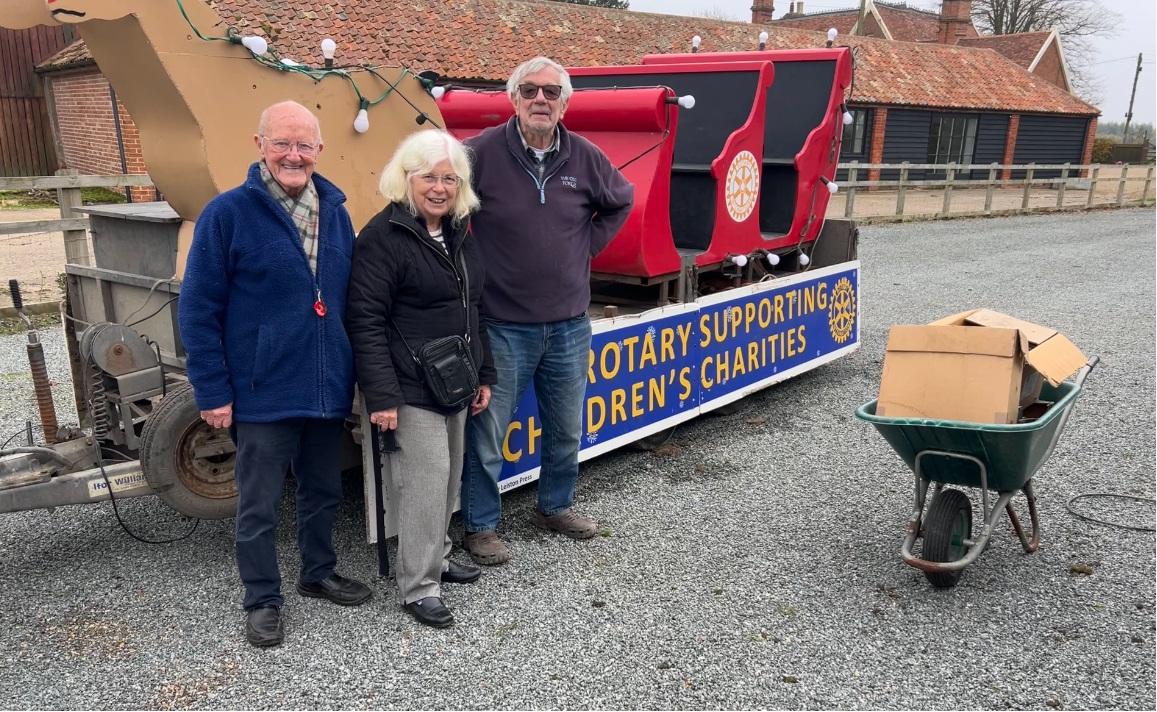 The Rotary Club of Calverley has again recruited Santa and his helpful elves to appear throughout our locality in late November and December 2018 to help raise funds for local charities, including the local "Live at Home" Schemes, British Heart Foundation, Children's Heart Surgery Fund, etc.

Santa and his entourage appeared for the first time on Wednesday, 28th November at Farsley Christmas Lights Switch-on in a splendid parade.With the lights switch-on the people of Farsley were treated to a very special event. Santa's Sleigh will then appear in Calverley Park on the 1st December for the Christmas Lights Switch-on with a children's fairground, music and stalls followed by a magnificent firework display. Last year well over a thousand people attended the event which was organised by local Councillors, Andrew Carter, Rod Wood and Amanda Carter. Children will be able to have their photos taken in the Santa's sleigh, provided by the Rotary Club of Calverley.
Santa and his sleigh will then fly4off to appear at Asda, Owlcotes Store from Friday, 14th December to Sunday 16th December. Children will once again have a chance to be photographed on the Sleigh with Santa. There is no charge for this.
The Rotary Club of Calverley hopes you have a great Christmas and New Year and would like to wish all our browsers a great 2019. We will be bringing back the sleigh at Christmas 2019 so keep an eye out for further information.