2012-2013 Ladies to Dine Evening
An annual club event when we welcome the ladies of Rotarians who have been called to higher service. Photo shows President Norman with Guests Pam Storrie and Marjorie Ward.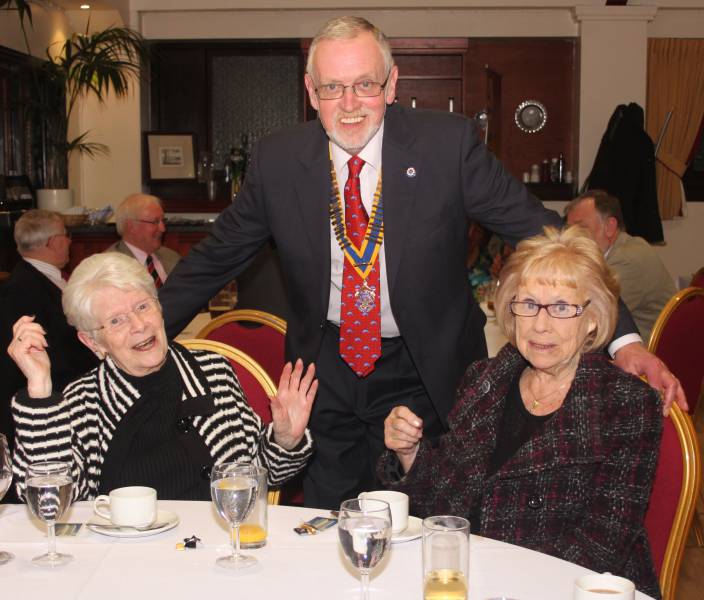 An excellent evening was enjoyed by members, partners and guests on Tuesday 26th February 2013.
Rotarian John Bennett provided us with a very informative and interesting presentation entitled
"Great Aunt Lizzie-Dressmaker to Royalty"
John's Great Aunt Lizzie was properly known as Madame Elizabeth Handley-Seymour, born in Blackpool but became noted for her skills in dress design and dress making. Madame Handley Seymour was an exclusive London dressmaker from the 1920s to the 1940s, with Royal appointments from Queen Mary and Queen Elizabeth, the Queen Mother.
Madame Handley-Seymour was patronised by the elite of London society and was chosen to make the wedding dress for the Duchess of York, later Queen Elizabeth the Queen Mother in 1923. The dress was straight up and down with a fashionable drop waist and a nod to the medieval. It was made out of ivory chiffon moire.
A number of Madame Handley-Seymour's descendants also joined us for the evening and, I think they all learned a little more than they knew before from the presentation.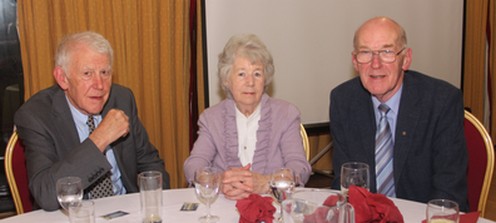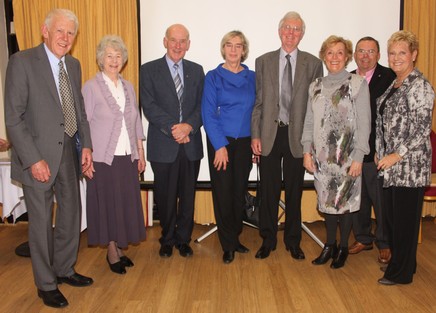 Shown below is a sketch of the Queen Mother's wedding dress and a photo of the actual dress.