Social Events
An active social programme is essential to Rotary fellowship.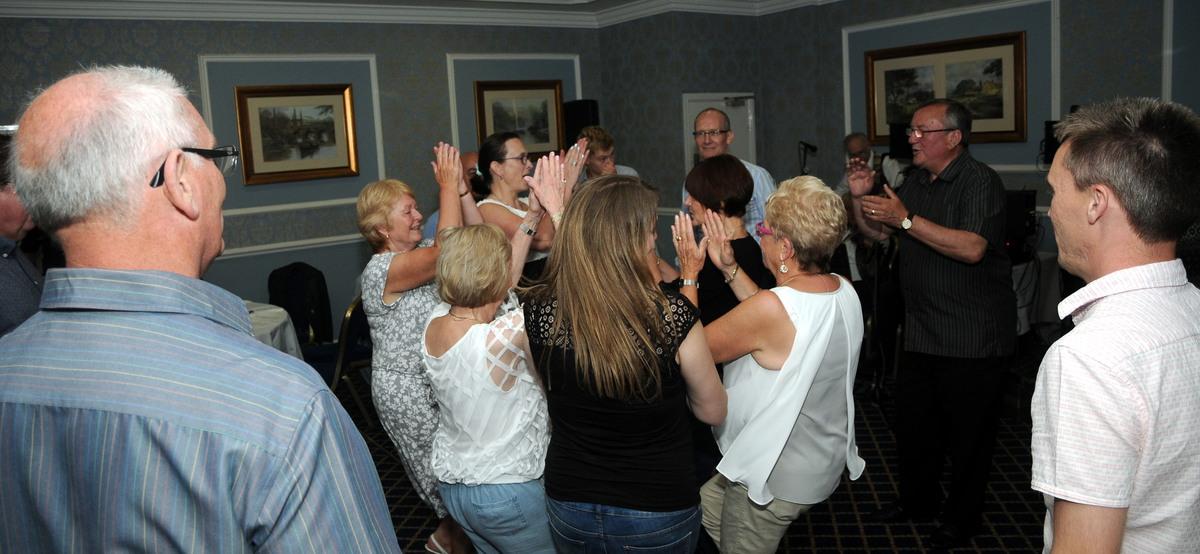 Social events are an opportunity to meet with other members and their spouses, partners and friends in an informal atmosphere and have a lot of fun together.
There is sometimes, but not always, an element of fund raising in these events but the cost is usually small especially when much of the work is done by members. Rotherham Rotary Ladies Club (we do not have an Inner Wheel) often organise these events and all members are usually invited.
The main formal event of the year is the President's Evening or Charter Night. Guests and members of other clubs are invited, and the evening comprises a dinner followed by short speeches and then dancing or other form of entertainment.
Examples of other recent events:
Piano recital at a member's home with buffet meal.
Barbeque with outdoor games
Quiz evening
Ten pin bowling evening
In addition we occasionally organise short walks ending up with a meal or drink at a suitable hostelry.
Details of recent events can be seen under the Completed Programme tab under Meetings and Events or link to our Flickr pages to view photographs.