Our Latest News
Latest News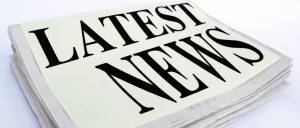 JUNE
2019
Last week, we held our Club Assembly where we agreed our objectives for the next Rotary year. The Rotary year commences on the 1st of July and the theme for the Rotary year 2019-2020 is Rotary Connect The World.
Here in Rotary North East England, our member Jacqui Molyneux is going to be our District Governor and we wish her every success.
We welcome Chris Baylis to this mailing, who is our Assistant District Governor. Chris is a member of the friendly Hadrian's Wall club in Hexham and we send them our greetings.

Club Assembly is an annual event in the club's diary when we set out our plans for the coming Rotary year. Here are the main areas of focus. Links to further information and resources are provided.
To download a printable hard copy of what is below click here.

SUPPORTING OUR LOCAL COMMUNITY
T
he club has a very proud history of supporting the local community. We will continue to support our ongoing projects and annual events. In addition to this we will be supporting the Hearing Link project, a district project that tests loop systems. In July we will be the proud sponsors of not just one Rotakids Club but two. See below. We will also participate in the district's Kids Out day at Beamish Museum.
We are very proud of our Memory Cafe and this will continue. In recent months the number of service users has grown and we are looking at enhancing the service with day trip[s out.
For further information.
We have got long terms plans for our polio wood and will continue with planting more trees. We are currently looking into the feasibility of including a wildflower meadow. We will keep you up-dated.
For further information.
In the next Rotary year, we will be facilitating our 11th annual Know Your Blood Pressure Day. This is an annual event we do in partnership with the Stroke Association.
For further information.
St Stephen's Community Centre - Stanley
Crookhall Community Association - Consett
We have developed some good partnership working with the two community organisations above and this will continue. Our community garden development will continue and we have further ideas for supporting the Community Association at Crookhall. Our new monthly newsletters will provide up-dates.
Rotakids
We are delighted to report that in the next Rotary year, we will be the sponsors of two Rotakids. Red Rose Primary School in Chester-Le-Street will be launching their new Rotakids in the next academic year.
For further information.
We have been long supporters of Rotary Youth Leadership Award and we sponsor at least one RYLA candidate each year. This year will be no different.
Hearing Link and Rotary International Great Britain and Ireland have come together to collectively support the national Let's Hear initiative – to create better hearing experiences for people in our local communities.
Our club will be participating in this project in the coming Rotary year and we will be reporting on how we will be doing this.
For further information.
Our third swimathon will be taking place in October of this year. This is a joint event we do with the Rotary clubs of Consett and Stanley. We are currently in the process of sending out the invites.
For further information
Every June, the Rotary International in Great Britain and Ireland together with KidsOut take over 25,000 disadvantaged children on a fun day out. The children visit the seaside, theme parks, adventure playgrounds and zoos, giving them all wonderful memories to cherish for a lifetime. Next June we will be supporting this project with an event at Beamish Museum.

Supporting International Projects
In addition to supporting the Rotary Foundation and End Polio Now, we will also be supporting two other international initiatives.
The Wheelchair Foundation UK is a non-profit organisation that seeks to deliver a wheelchair to every child, teen and adult who needs one, but cannot afford one, bringing new independence to those deprived of mobility by war, disease, accident, natural disaster or advanced age. We will be happy to be supporting the Wheelchair Foundation in the coming year.
For further information
Rotary Action Group Against Slavery
Jacqui will be visiting Cambodia in December of this year to work with HAGAR. HAGAR is an international organisation dedicated to the recovery of women and children who have endured extreme abuses. They work to see communities free and healed from the trauma of human slavery, trafficking and abuse.
The visit comes under the umbrella of the Rotary Action Group Against Slavery. To download their newsletter you can click the button below. An itinerary of Jacqui's visit is at the end.

Our Satellite club
Our satellite club are engaged in many initiatives in PACT House and our aim this year will be to improve on our communications and joint working.

Fundraising
Fundraisers will include film nights, tombolas, local events etc. We have plenty of ideas and of course our signature fund-raiser, our annual night at the Pavilion will take place in November.

Website and
Social Media
During the next few weeks, our website will be going through a major overhaul. It needs up-dating and a new style to reflect our corporate membership programme. We will also be adding new pages and removing or amending others.
You will also be seeing a more corporate theme with our Facebook and twitter pages.
We will be asking our satellite club and Rotakids to give us regular reports so we can advertise and promote our work regularly on our website and social media accounts.

Social events
The club has agreed to meet three times per month and one of these meetings will be a social event, which will usually take the form of a visit to a local restaurant.
Rotary Derwentside
2019 - 2020
President: Susan Mellor
susanmellor92@hotmail.co.uk
tel: 01207 583268
Secretary
Michael Dynes
michaeldynesis@gmail.com
Tel: 01207 581315