Our support to our Community
The activities we provide to support our community
Supporting our Local Community
Every year our Rotary Club supports the local organisations in our community. Over the last 5 years we have donated over £21,000 to support local organisations as well as supporting with our time.
Our typical annual programme includes:
Maintaining the Recycling Centre: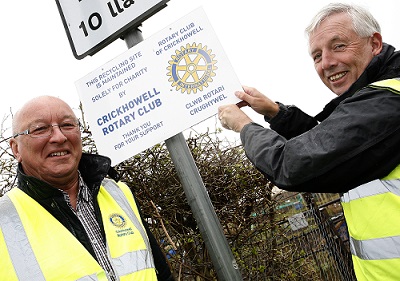 Each week a Rotarian maintains the recycling centre on behalf of Powys CC and in return we receive the proceeds from the recyclates. 100% of the proceeeds is used to support our community and international charities; a real "Trash for cash" arrangement.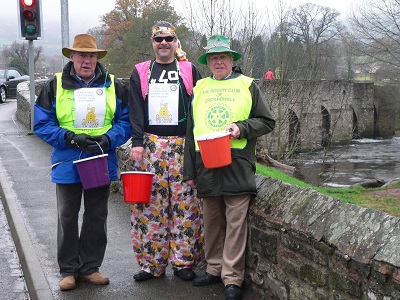 Children in Need: Each year we support the Children in Need appeal raising an average of just under £2,000 for this very worthy cause.Look out for us each year by the bridge.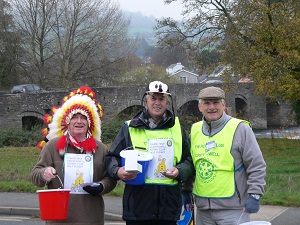 Christmas Lights: each year Rotarians join with the local businesses to provide Christmas cheer to the town through the provision of Christmas lights and a Grotto with presents led by, of course Father Christmas.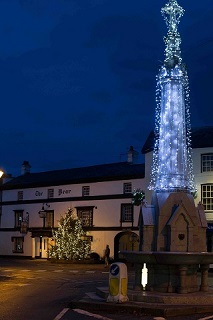 Rotary Disabled Sports: each year we sponsor this worthwhile activity which is held in the National Sports stadium in Newport and allows disabled people across South Wales to come together for competitions and skills development in multiple disciplines.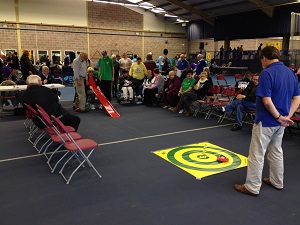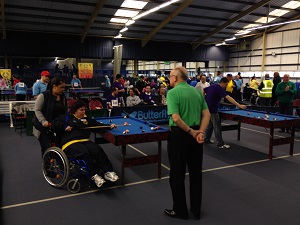 Food Banks: It is a sad fact that some people in our community find themselves in such
short term difficulties that they have nothing for their next meal. A series of Food Banks has been establsihed across the UK to allow people in these difficulties (identified by front line professionals e.g.doctors and social workers), to access food for a short period to "tide them over", usually until their benefits begin.Our Club maintains a food gifting arrangement under the stairs of the Market Hall with the gifted food transported to the Abergavenny FoodBank run by the Trussel Group
Financial support to local sports groups: Our Club supports many of the local sports clubs. As an example, in 2014 we donated £500 to alllow tennis coaching to continue at Crickhowell Tennis Club providing professional coaching for young people.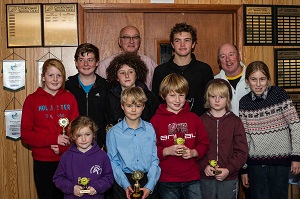 We have provided kits for the local football teams, netball teams and rugby teams.
Totally Locally: We support the local business community in their drive to encourage local shopping by helping with the organisation and demonstrating our ShelterBox support.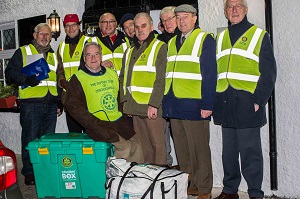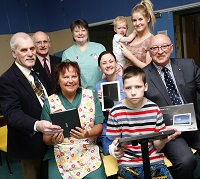 Supporting the Local Childrens Hospital: Our Club donated 8 iPads to the Neville Hall Childrens Hospital to provide stimulation and entertainment for the children, who are in for a long stay,
Our annual Spring Ball: Each year we organise a "black tie" Ball in the Manor Hotel which riases between £1500-£2500 which is used to support community activties. In 2012 and 2013 the proceeeds were used to support the Young Carers who provide stimulating activties for youngsters in the community who spend most of their time caring for parents or siblings.
Annual Duck Race: each year we stage an Annual Duck Race where ducks are floated down the River Usk and the "fastest" duck wins the prize. This raises in excess of £2000 for local charities.