COMMUNITY
What do we do? Cowes Rotary and the Island Community. Find out on this Page some of the activities Cowes Rotarians have helped. Either click on the items on the right hand side or see below.
Cows Rotarians support Cowes Sailability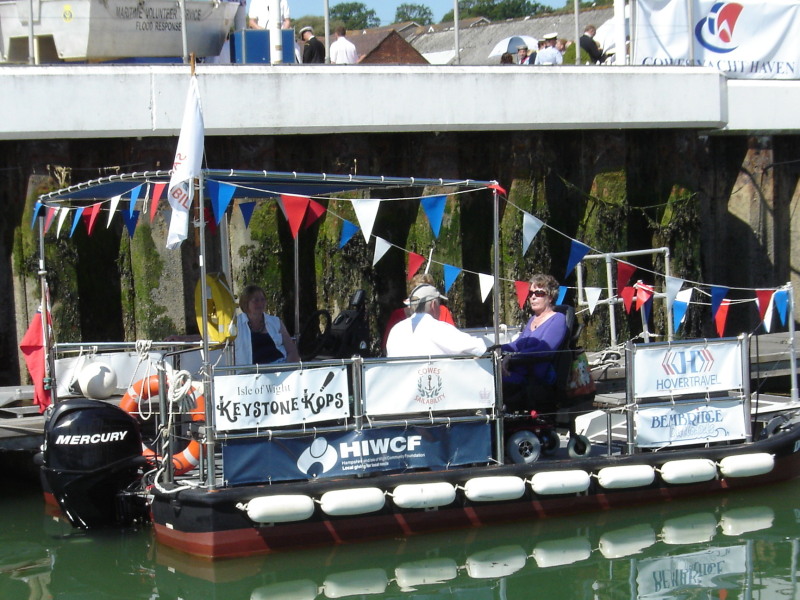 Established in 2002 under the auspices of the RYA Sailability Initiative, Cowes Sailability Club was formed to promote and facilitate water sports for Island people with disabilities. In 2010 the Club was granted the Queen's Award for Voluntary Services. At a ceremony in July at the Cowes Corinthian Yacht Club, Cowes Rotary Club immediate past President, Brian Saunders, presented the Commodore of Cowes Sailability, Patrick de Peyer, with a cheque for £400 to help with the ongoing costs of Cowes Sailability.
Walk the Wight - 30 miles across the Island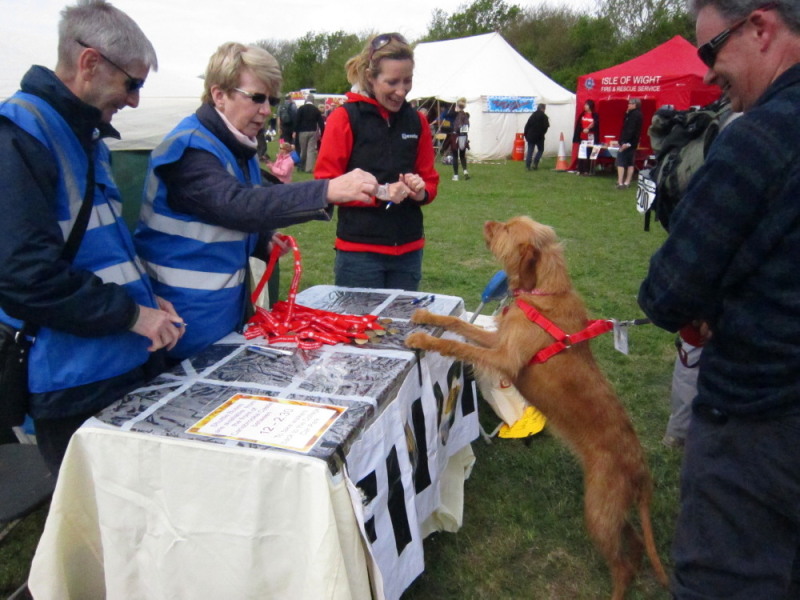 Sunday 10th May saw Cowes Rotarians arriving early to man the Carisbrooke Check Point on the annual 30 mile walk across the Island from Bembridge to the Needles to raise funds for the Earl Mountbatten Hospice. Over 6,000 walkers participated in the walk with some Starting and Finishing at Carisbrooke making it a very busy checkpoint. The event raises over £200,000 for the Hospice.