THE TOM MORRIS COMMUNITY AWARD
The Tom Morris Community Award winner for 2014 - Daniel Gallacher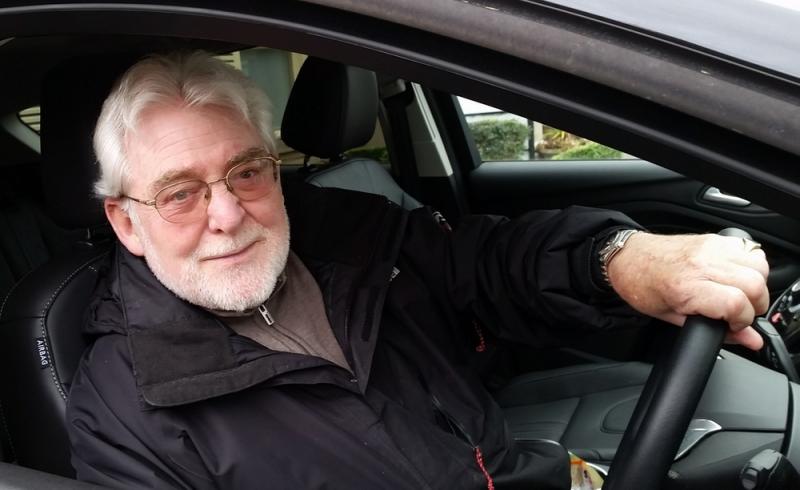 SALE ROTARY CLUB FINDS
TRAFFORD'S "UNSUNG HERO"
Sale Rotary Club has found the area's most outstanding "unsung hero".
Their annual 'Tom Morris Community Award' - a "people's honour" for those who give dedicated community service and go the extra mile to help make Trafford a better place to live - goes to Daniel Gallacher of Urmston.
Daniel chairs the Disability Advisory Group, supported by Trafford Council, which provides a link with disabled residents and tackles general issues that affect their daily lives.
And after retirement from a 35-year civil service career, Daniel set up the Centre for Independent Living in Trafford. This now employs some 20 staff and supports local disabled people by providing information, personal support, advocacy and brokerage services.
As a career civil servant Daniel had worked for five government ministers in Whitehall, London. He offered support with parliamentary questions in the House of Commons, drafted legislation, and liaised between government departments.
He transferred to Manchester, after a six month secondment in Washington, to run a large city centre employment exchange before becoming area manager for the city's first Job Centre network.
Daniel launched a number of government initiatives aimed at getting young people into jobs as well as others supporting disabled people into work. And he set up the government-funded training and enterprise council for Stockport and the High Peak area.
"Daniel makes it possible for disabled people in Trafford to explain their problems," says Sale Rotary president Harvey Kesler. "He is passionate about removing barriers, improving access and championing their rights. He believes in what he does - and the way he does it, with a gently persuasive manner and a trademark sense of humour - is what makes him special."
'The Tom Morris Community Award' is named after distinguished former Sale Rotarian and past club president the late Tom Morris.
The framed award naming each year's winner, hangs at The Belmore in Brooklands Road, where the club meets, and the winner receives a cash award and certificate.