Christmas Float
Rotary Club of Aldershot Christmas Float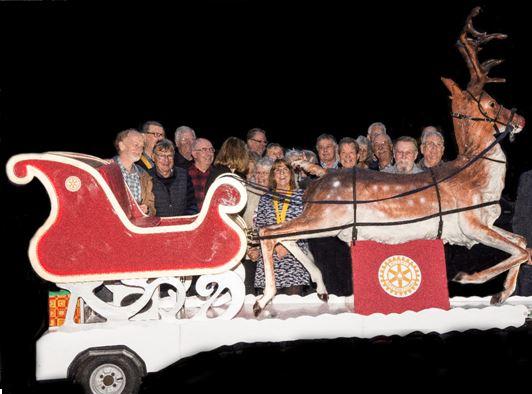 Thanks for Christmas Magic - Three-week tour of town lands Rotary £8,500 - Click here to read the story
To all Aldershot residents - we are once again really pleased to be updating and refurbishing our Christmas Float ready to start touring the town during December, starting Monday 1st December 2014. We are delighted to be still running this after more than 50 years, we do try to reach as many areas as possible, letting as many children as possible see and hear the float and...... meet Father Christmas !
Every penny collected by us at this time goes only to LOCAL CHARITIES.
Please all support and share this FLOAT FUN with us once again.
Thank you
Ian Joiner, President ROTARY CLUB ALDERSHOT
Established 1928