Christmas Quiz 2018 - Download Answers NOW!
Blank copies of this year's Christmas Quiz can still be downloaded NOW ..and it's FREE!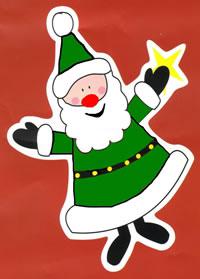 The Winning Entry for our
2018 Christmas Quiz
has now been drawn, but you may still download a blank copy here - Free!!
There are sixty cryptic clues to the names of celebrities and famous people.
Discovering the answers, either individually or with friends and family, over the Christmas Holiday can be challenging and fun.
The quiz can be downloaded
HERE
and it doesn't cost anything to download.
Please forward this Rotary Club Quiz to your friends and contacts so that they may enjoy it too.
We hope you all had a very Happy Christmas.
Click here for your copy of the Answers
Together with the Winning Entries and Compilers Comments