Santa's Sleigh
Details of Rotary's Christmas Float to be added soon!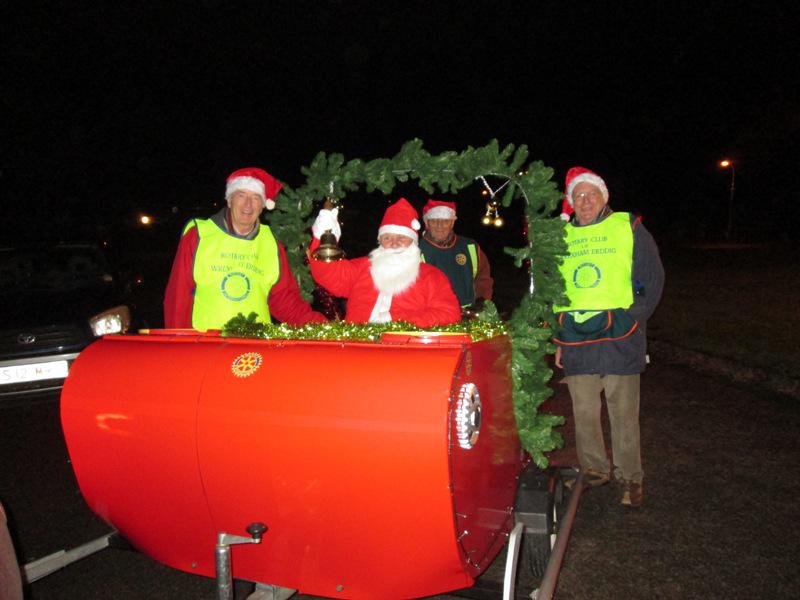 Details and photos of Rotary's Christmas Sleigh will be added to here soon.
The Rotary Clubs in Wrexham have joined forces to support a Father Christmas Sleigh. This was last seen in the streets of Wrexham in the 1980's.Father Christmas will be coming to see the children and to collect for charity and food for the foodbank at Christmas.
The probable itenary,weather permitting, is:-
Sat/Sunday Dec 7/8th In the NW Acton Area.
Tuesday Dec 10th in the SE Acton Area.
Thursday Dec12th in the South Wrexham Area.
Sunday Dec 15th in the Rhostyllen and possibly Bersham Area.
Tuesday Dec17th in the Gresford/Marford Area.
(Photos to Follow)