Philippines Disaster Appeal
The recent typhoon in the Philippines has left many people homeless and without fresh water or food. Rotary clubs around the world are trying to help.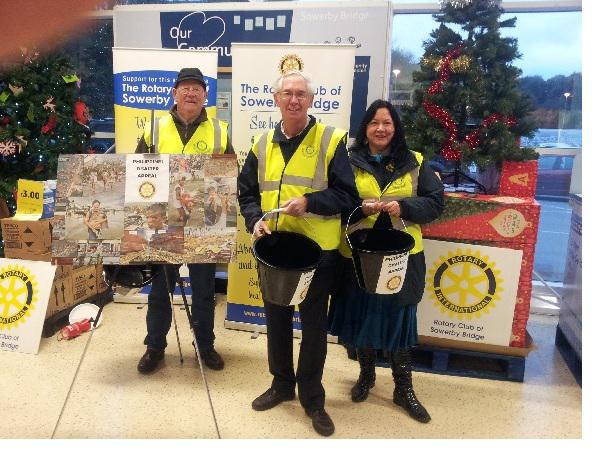 Members of the Rotary Club of Sowerby Bridge have recently been working in conjunction with the Red Cross to collect donations to help with the relief effort in The Pilippines.
The Club also actively supports the 'Aquabox' scheme which provides both equipment for water purification and equipment for humanitarian relief. Several Aquaboxes have recently been taken to the collection point in Worksworth for despatch to the Typoon hit Philippine Islands.