Fantastic Response to the Shoebox Appeal
The Rotary Clubs of the Calder Valley join together at Christmas to collect shoeboxes filled by people in the community with items for distribution to the less fortunate.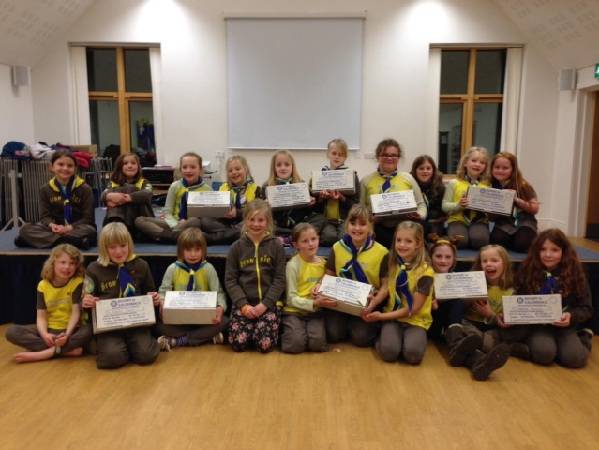 Shoeboxes are now coming back ready for distribution. Many have been handed in at local Tesco supermarkets and different goups have come together to organise shoebox collection. One local group are the 1st Heptonstall Brownies:
Sandra McNeill brownie leader said "When the 1st Heptonstall Brownies heard there were some adults and children who would not get any gifts for Christmas because they could not afford it they decided to do something to change that. They wanted the recipients of their boxes to know they were not forgotten. The 8 Rotary in Calderdale shoeboxes they filled is their contribution. The 4 Brownie Leaders who run the group filled two more boxes too.We encourage the girls to learn how to be good citizens. 1st Heptonstall Brownies is a registered unit with Girl Guiding UK "
Another local group are the Ladies4Networking: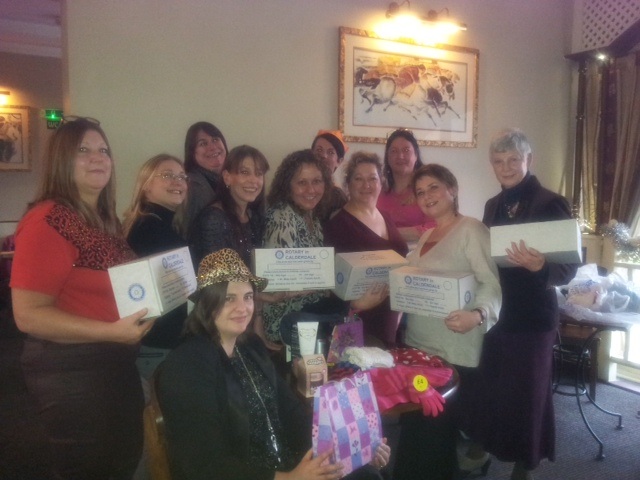 Sharon Mackle host of Ladies4Networking Halifax kindly organised for the ladies who network once a month with her over lunch to bring items to fill more than 10 Rotary in Calderdale shoeboxes for Christmas for local people instead of doing a Christmas Santa, when the group met to network on Monday at Temujin in Sowerby Bridge.

Regular attendee, Olwen Edwards of who is also a Rotarian at Sowerby Bridge Rotary Club had previously been talking about the appeal to the group when Sharon suggested the ladies support it. The agreement was swift and unanimous.
Olwen said "Sharon Mackle is one of those people always thinking of others to see how she can help both in her own business and as Host at L4N - Halifax group. When she suggested we do this, I was delighted and said yes right away. The Ladies were incredibly generous bringing lots of toiletries, gloves, scarves and other items.