Rotary Awards 2014 - Youth Opportunities
On behalf of both of the Skipton Rotary Clubs we herewith encourage young people to apply for a Rotary Youth Leadership Award (RYLA) or a Rotary Ocean Youth Trust Award (OYT).
Details of the 2015 applications will be announced early next year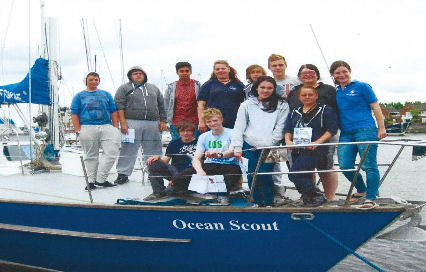 The Summer OYT Course will take place from 4th to 9th August, organised by Ocean Youth Trust North in partnership with Rotary. OYTN is a training charity specialising in the personal development of young people through the medium of ocean sailing (on the James Cook, a 70 foot yacht based in Whitehaven). The 6 day sailing voyage is open to young people aged between 14 and 17. The voyage focuses on team working, mutual trust, responsibility and of course sailing skills. Skipton Craven Rotary Club will sponsor two places.
You may obtain detailed information from www.ryla.org and www.sailjamescook.com and view further info on RYLA and the Skipton Club's previous sponsorships by CLICKING HERE