Sports
Never mind the games where's the food. Members pictured after a recent garden games afternoon.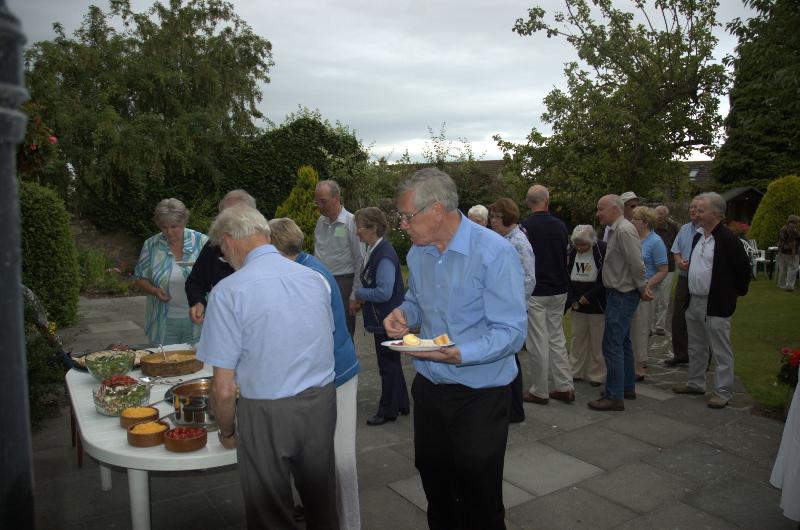 There is something for everyone in our annual sports programme with the emphasis on enjoyment rather than athletic endeavour.
Each year we have an annual golf outing, a visit to a 10 pin bowling alley, a trip to the Himalayas (those at St Andrews not in Nepal) for putting and in the winter months indoor games evenings involving games such as bagatelle and jenga against other local clubs.
The highlight of our year has become the summer games afternoon where a couple of hours of various lawn-games are followed by enjoying a late lunch in good company al fresco. Inevitably each activity has a 19th hole to complete the day. In recent years we have also played croquet at Tarvit House and cricket at Duffus Park. We are always on the look out for something new to try out