Rotary May Fair
Rotary's May Fair first started in 1977 as the Cheam Fair. Today it is one of the largest annual local community events.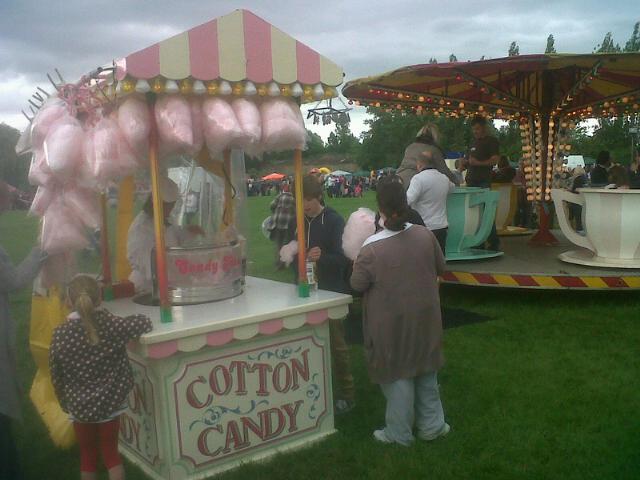 A record number of people, around 5,500 to 6,500 attend the Fair each year. This year's event promises to be just as popular.
We will build on the success of last year and, once again, organise an inexpensive fun afternoon for all (just a £1 entry charge for adults and 50p for children). With this activity, we aim to raise a tidy sum for charities. Last year's charities were Royal Marsden Cancer Charity's Play Specialists programme and The Sutton Mental Health Foundation. The beneficiary of the 2018 Fair will be Sutton Mencap.
Last year's Fair included:
Solent Dog Display Team
Cheam Gym Club
The O'Donnell's School of Irish Dance Club
50 commercial and charity stalls selling everything from handbags to toys to cream cakes,
A Children's Funfair plus traditional Fair attractions
Mini Go-Karts,
A Children's Corner, and much, much more.
Rotary's May Fair first started in 1977, then named the Cheam Fair, and today it is one of the largest annual local community events. It is a fun day out for everyone especially families. What is more, with new attractions and more stalls than ever, the Fair has grown year on year, thanks to extensive publicity and the involvement of many community groups and charities.
The event takes place on the late May Bank Holiday, in Cheam Recreation Grounds. The organisers, The Cheam and Sutton Rotary Club, make a point of showcasing community groups who put on displays throughout the afternoon.
Over 50 local businesses and charities manned stalls at the last Fair running competitions and tombola's, or selling everything from honey to plants, and handbags to cakes. There was also a children's funfair with traditional attractions including Punch and Judy, a balloon race, coconut shy and hoopla.
The main theme of Rotary's May Fair is fun, however, at the same time, funds are raised for charity.
For the 2018 Fair, there are opportunities for sponsorship, including the main event itself. Please come and join us either as sponsor, or stall owner or just for fun on the day.