Jubilee Rose Garden (2013)
Jubilee Rose Garden in Wilmslow
The Jubilee Celebration Rose Garden which we have presented to
the Local community in Wilmslow.
The garden is alongside the War Memorial near St. Bartholomus Church
to commemorate the Queen's Diamond Jubilee.
Here in the picture are the members planting 100 Rose bushes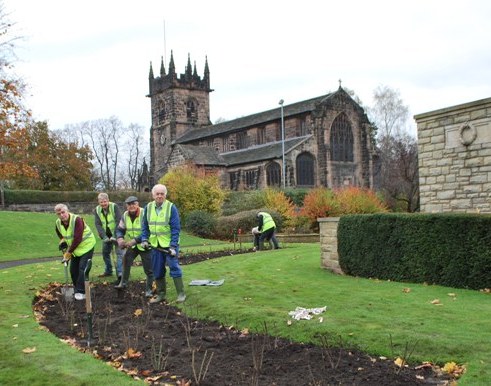 Now see them in full bloom after the spell of good weather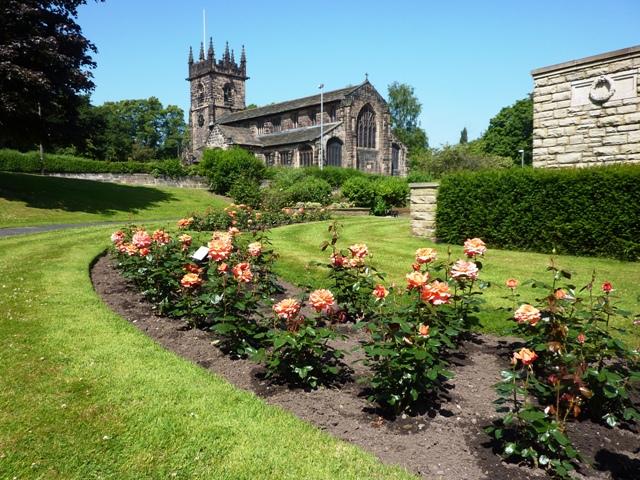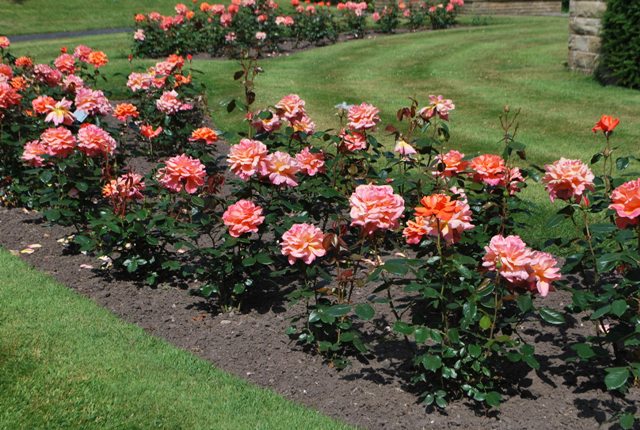 Brilliant! "A sight to behold".
We hope the Judges for
"Wilmslow in Bloom" will look favourably when they toured the town on Wednesday 10th July
Here they are so "Fingers crossed"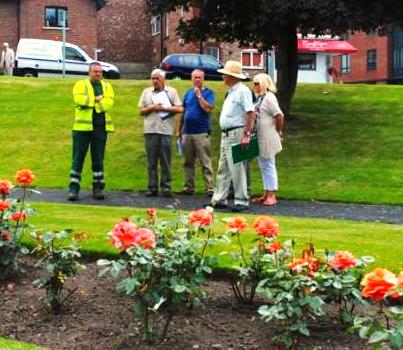 ***
Surprise! Surprise!
The Chancellor and MP for the area, George Osborne was in town on 24th. July.
He made a special visit to see the results of this splendid Rotary project for Wilmslow
A few pictures to record the event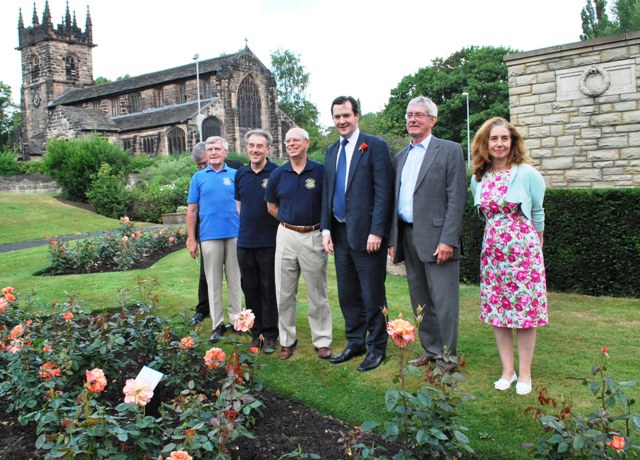 President Mike Ramsden presents a Rotary Rose to The Chancellor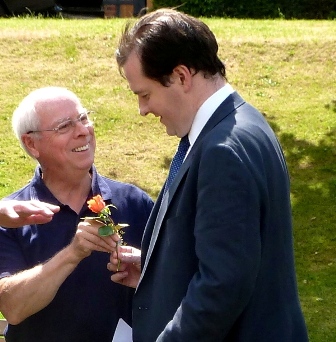 And he left "All smelling of roses"
***
We are pleased that Wilmslow achieved a Silver Award
in the " Wilmslow in Bloom " event.
We volunteered the thought that The Rotary Rose Garden
contributed in the gaining of this well deserved award
for the town.