Christmas Cash Collection
Annual Christmas Cash Collection for local charities in Shaw and Royton.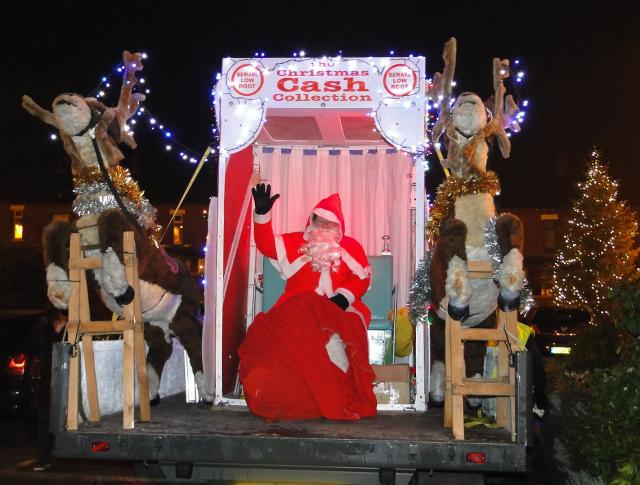 This is an annual event and involves collections for local charities around the streets of Shaw and Royton. The collectors are accompanied by a Santa float, with festive music. We also collected in Shaw Town Centre and outside Royton Co-op.
This year the weather was fine for most of the collections and Santa was able to greet more than the usual number of young, and not so young, residents of Shaw and Royton.
The collection raised £3,300 and our grateful thanks go to everyone who contributed to the collection or helped in any way with the event.