Home of Hope, Beirut
Giving hope to children affected by the troubles in the Middle East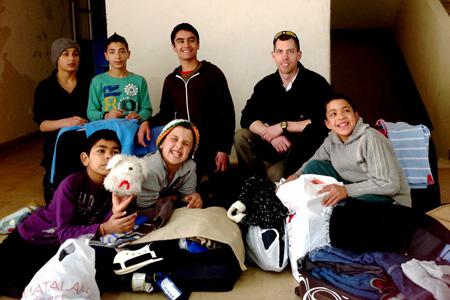 The Home of Hope, Beirut.

A first impression of the Home of Hope is its drabness and lack of funds, but the warmth and love from the dedicated staff more than make up for that which is missing.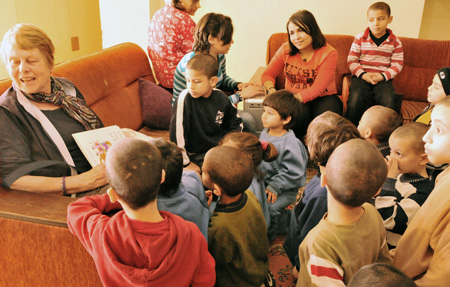 The Home of Hope in Beirut provides a safe environment and home for around 70 children aged from 2 to 18. Most are Syrian, having escaped either the war, or abuse at home. For some, this has been their home for years. Two youngsters are typical. A Syrian girl, now 14, has been at the home since she was six, having been found on the streets after suffering horrendous abuse - cigarette burns over her body if she didn't comply with what was expected of her. A little Syrian boy, who saw his whole family killed in front of him during the current conflict. The stories are some of the most horrendous imaginable.

Poverty and ignorance sometimes drives parents to send their children onto the streets. Many children are abducted, usually as part of the enormous sex trafficking and begging business that is rife. Most don't have formal identification and are stateless - without documentation they are denied nationality, schooling and are unable to seek legal employment or marriage. There are around 50,000 Syrian children on the streets without ID in a country with at least two million refugees.

The needs of the Home are numerous :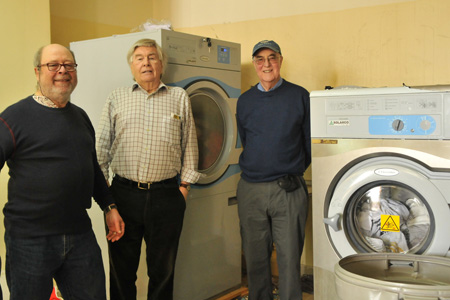 Sudbury Rotary Club recently supplied an industrial drier costing $4,000, seen in this photograph. With 70 children, the laundry requirements are enormous.

With the generosity of British Airways, the efforts of pupils at Thomas Gainsborough School and many others, we took around 110kgs of donated children's clothing to the home - a few of the boys are seen with some of the clothing in the main photograph.

We also took $950 of donated funds, with which to buy beds.
But still the needs continue - there is barely sufficient nutritious food available, the water supply is hit and miss and they desperately need to be able to transport the children safely.
The Home of Hope has been our main International project for three years and we have raised and donated over £17,221 since we started. The time has come though for Sudbury Rotary Club to now move on and find other worthwhile International ventures. If you or your club would like to continue to offer support, please do contact us and we can put you in touch with the Home of Hope.
Our past-President Lynda Sebbage's full article describing her visit to the Home of Hope is available via this link.