Tools for Self Reliance
Tools for Self Reliance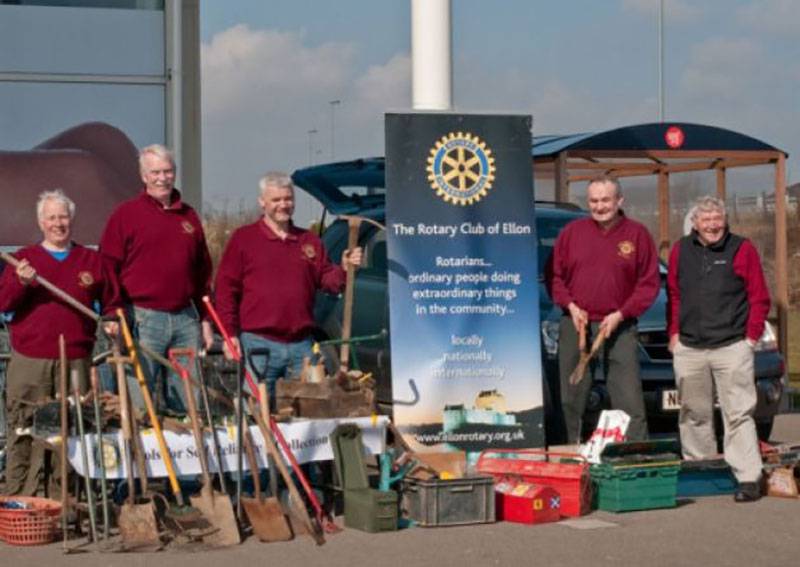 The Tools for Self Reliance (TFSR) is a national charity responding to requests from craftsmen in less developed countries for urgently needed hand tools. A network of voluntary groups and supporters collect these
In the past and currently these tools are sent to Ghana, Mozambique, Sierra Leone, Tanzania and Uganda.
Within these countries partner organisations that better understand local conditions ensure the tools get to those who really need them.
The Rotary Club collect all types of tools and implements and then take them along to the Camphill Schools Workshop in Bieldside where they are refurbished before being sent out across the African continent where they are put to extremely good use.
The tools ranging from garden spades and hoes to all types of working equipment including spanners, treadle sewing machines and wood chisels have been handed over to the Rotary Club in the past.
The club also makes a donation towards the costs of transportation out to Africa.