INTERACTORS SUPPORT IW FOODBANK
Cowes Interact President Marston Hillier gave a £200 donation to Hannah King of the IW Foodbank.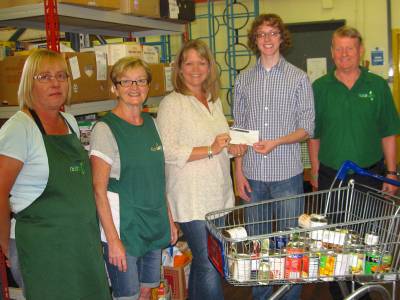 The Cowes Interactors had previously held a Charity Car Wash at the Newport Fire Station to raise funds. They were assisted by Blue Watch of the IW Fire & Rescue Service and the proceeds were shared between the Interactors charities and the Firefighters Charity.