Developing our Young People
An outline of the role of the Youth Committee.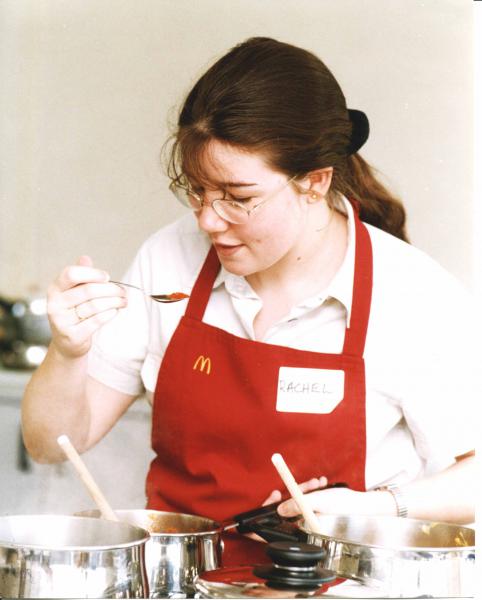 This committee concentrates on youth activities and the development of life-skills and leadership qualities. We are pleased to be able to work closely with the local Lutterworth College, the Sir Frank Whittle Studio School, Lutterworth High School and local primary and junior schools on projects such as "F1 in Schools". We have also supported community-based youth groups such as Scouts and Cubs.
The Club was, working with our national body, instrumental in taking the Rotary Young Chef competition from a Club project at a local school, to a District competition involving other Clubs/Schools from across the East Midlands and untimately for an annual competition across England, Wales, Scotland and the whole of Ireland.
Other projects undertaken include Rotary Young Artist, Rotary Young Musician, Rotary Young Writer, Rotary Young Designer and RYLA - the Rotary Youth Leadership Award.
RYLA is a week-long leadership training course at Grafham Water (Cambridgeshire) usually held during the last week in July. We are always looking for worthy recipients of this award who are aged between 18 and 26.
Please enquire if your school is interested in entering students to these projects [see button below]
Our motto is "Youth are our future - there is no alternative"!